Over 3.09cr Covid-19 jabs administered in Rangpur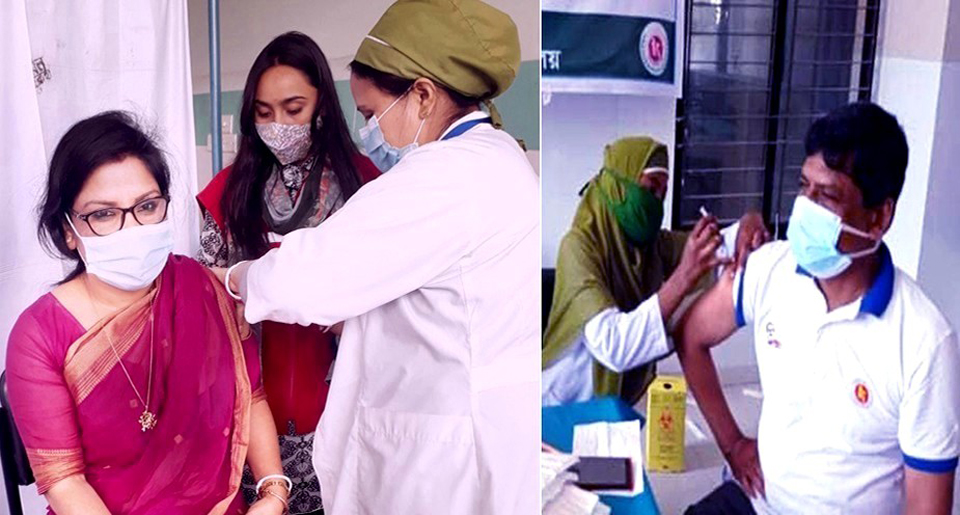 RANGPUR, Aug 18, 2022 (BSS) - The total number of administered Covid-19 jabs rose to three crore nine lakh four thousand and 836 in Rangpur division with the inoculation of more 11,694 doses on Wednesday.

Health officials said, among the 11,694 doses of the jabs inoculated on Wednesday, 342 jabs were administered as the first doses, 1,519 as the second doses and 9,833 as the booster doses.

"Till Wednesday, a total of 1,35,74,096 people got the first doses of Covid-19 jabs, and of them, 1,30,00,708 got the second doses and 43,30,032 got the booster doses," Divisional Director (Health) Dr. Abu Md. Zakirul Islam told BSS today.

Meanwhile, the total number of Covid-19 patients remained steady at 64,872 as no fresh Covid-19 case was diagnosed after testing only one new sample on Wednesday in the division.

The total number of recovered Covid-19 patients also remained steady at 63,092 with the healing of no more patients during the last 24 hours ending at 8 am today in the division.

"Besides, the number of casualties remained steady at 1,289 as no new death was reported during the last 24 hours," Dr. Islam added.