One held with 12.50-kg ganja in Dinajpur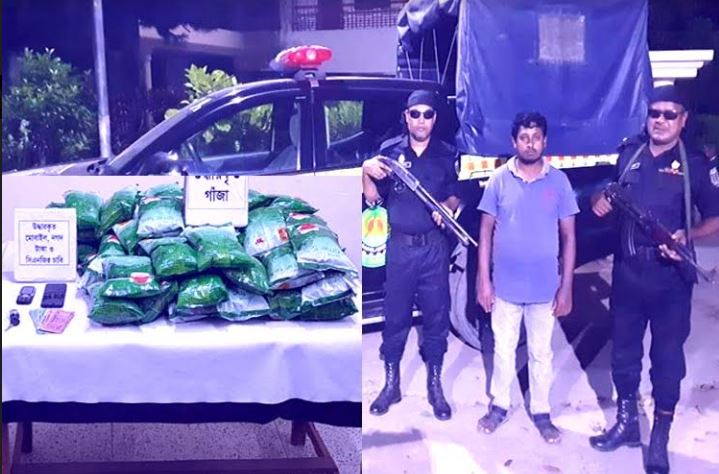 RANGPUR, Aug 16, 2022 (BSS) - Rapid Action Battalion (RAB)-13 arrested one person with 12.50 kilograms of ganja from Kotwali police station area in Dinajpur district on Monday night.
"On a tip off, an operational team of RAB-13 and Crime Prevention Specialized Company (CPSC)-1 from its Dinajpur Camp set up a check post there and arrested the man with the ganja and a battery-run three wheeler from the spot," a press release said this noon.
The arrested person was carrying the contraband ganja using the three-wheeler after covering the drug with tea-packets inside a big-sized plastic sac.
The arrested person was identified as Md. Habib, 39, of village Haldi Para under Khansama upazila in Dinajpur district. During preliminary interrogation, the detainee admitted that he had been involved in drug trading in connivance with his other associates for a long time.
"After filing a case in this connection, the elite force handed over the arrested person to Dinajpur Kotwali police station," the release added.