Three get life-term jail for killing man in Gopalganj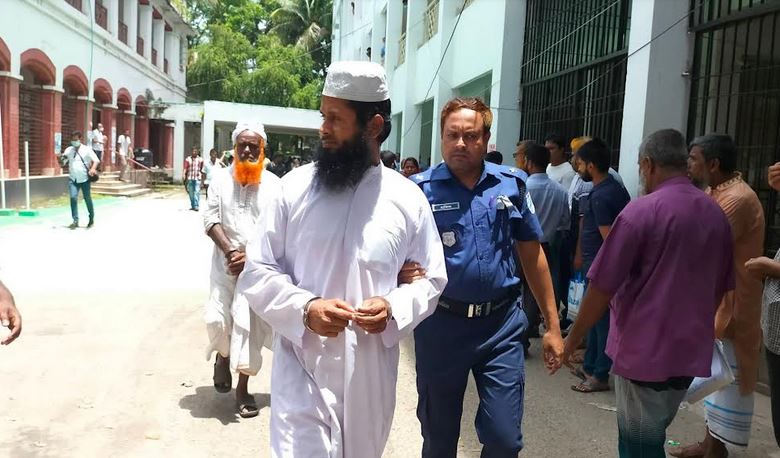 GOPALGANJ, Aug 10, 2022 (BSS)- A court here today sentenced three people to life term imprisonment and two others to various terms imprisonment for killing a man in Muksudpur upazila of the district in 2016.
Additional District and Session Judge Md. Abbas Uddin pronounced the verdict this afternoon.
The convicts were sentenced to life term are- Haider Molya,62, son of late Hossain Molla, resident of Chaocha village of Muksudpur upazila, Yunus Molya,35 resident of the same area and Hitler Molla, 32, son of Noor Mohammad Molla of the same village and Hitler Molla,32.
The court also fined them Taka 50,000 each.
Akter Molla, son of Haider Molla, and Sagar, son of Badsha Molla, were sentenced to various terms imprisonment.
According to the details of the case, on July 8 in 2016, Haider Molla and his men attacked the Abdul Wadud Khan while he fishing in the pond in Chaocha village of Muksudpur upazila and snatched fish about Taka 10,000. Abdul Wadud Khan was seriously injured. He was admitted to Muksudpur Hospital where he died while undergoing treatment.

Abdul Wadut Khan's son, Md. Alim Khan filed a murder case in Gopalganj Judicial Magistrate Court on August 11, 2016, accusing 16 people.
Police submitted charge sheet accusing 16 persons.
After examining the record and witnesses, the court found five guilty and 11 people were acquitted.

Assistant Public Prosecutor (APP) Md. Shahiduzzaman Khan confirmed the matter.