Holy Ashura observed in Manikganj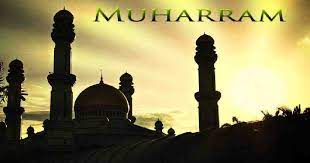 MANIKGANJ, Aug 9, 2022 (BSS) – The holy Ashura, commemorating the martyrdom of Hazrat Imam Hossain Ibn Ali (RA), a grandson of Prophet Hazrat Muhammad (Peace Be Upon Him), was observed here today with due religious fervor and zeal as elsewhere in the country.
Different religious organisations, including Islamic Foundation, observed the day through various programmes.
The programmes of the day included Quran Khwani, Milad Mahfil and fasting.

In the evening a big Tajia procession, with people chanting 'Hai Hossain, Hai Hossain', was brought out from 'Garpara Imam Bari' with the participation of thousands of their disciples which paraded the streets and ended at the Manikganj town. Tajia Misil is being brought out from Garpara Imam Bari from the British period in the region.