Mainstreaming a must for welfare of ethnic minority people: speakers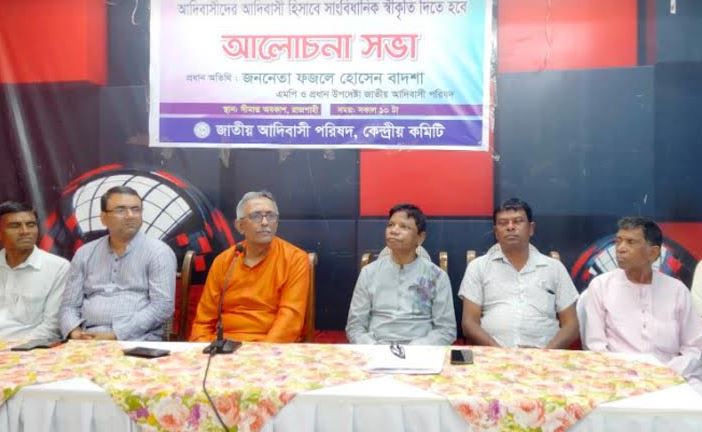 RAJSHAHI, August 6, 2022 (BSS) - Ensuring social justice and improvement of living and livelihood conditions of the ethnic minority people can be the best way of protecting and promoting their human rights, besides mainstreaming them everywhere in society.

They should be given equal access to their fundamental rights to land, food, shelter, healthcare, education and culture together with full-filling other requisite demands for the sake of balanced development of the nation side by side achieving the Sustainable Development Goals (SDGs).

The views were expressed by some political and professional leaders and development activists at a discussion titled "Human Rights of Ethnic Minority People: Our Roles and Responsibilities to Improve the Situation '' at Shimanto Obokash in the city today.

More than 50 people representing cross-sections of professions, and communities joined the meeting hosted by Jatiya Adivasi Parishad (JAP).
Convener of Indigenous Affairs Parliamentary Caucus Fazley Hossain Badsha, MP, addressed the meeting as chief guest, while JAP Central Committee President Randranath Saren was in the chair.
JAP Adviser Debashsish Pramanik Debu and its leaders Bimal Kumar Rajoad, Sudhir Tirki, Subhash Chandra Hembrom and Ramproshad Mahato also spoke.

Lawmaker Badsha said the mainstream people's support is vital for protection of rights of the marginalized and ethnic minority people. Human rights movement will not succeed unless fundamental needs of the disadvantaged and low-income and ethnic groups are addressed first, he added.

He called upon the concerned authority to come up with immediate steps to prevent the encroachment on the lands of the underprivileged people.

Badsha said the mainstream people should protect the rights of the minority groups and there should be a harmony between the mainstream people and the minority ethnic groups.
He said the ethnic minority people are hard-working and have been playing a vital role in increasing farm production, stressing the need for removing the disparity between the ethnic people and the privileged population.