Life-term convict arrested in Rangpur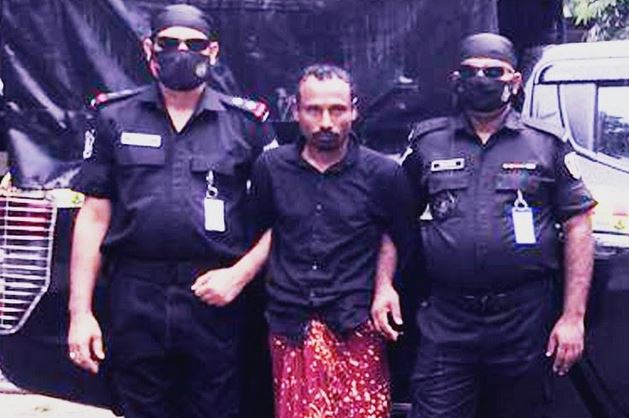 RANGPUR, Aug 6, 2022 (BSS) - Rapid Action Battalion (RAB) arrested an absconding life-term convict in an abduction and gang rape case from Lalbag Rail Gate area in the city on Friday night.

"Based on intelligence information, an operational team of RAB-13 conducted a raid and arrested the convict from the area," said a press release issued here today.

The arrested convict was identified as Md. Mominul Islam Babu of KDC Road area in Rangpur city. He had been on the run for the last 15 years since committing the crime.

Earlier, on May 26 in 2007, Mominul with his two cohorts Md. Asadul Islam and Md. Ranju Mian abducted a housewife of Tazhat TB Hospital area from a rickshaw and gang raped her at nearby Khamar area in the city.

Locals rushed to the spot hearing screams of housewife, held Asadul Islam and handed him over to the police. The other two rapists managed to flee the spot.

Later, the victim filed a case against the rapists with Rangpur Kotwali police station.

After investigation, the police submitted a charge sheet against the three accused including prime accused Mominul Islam Babu to the court on September 10, 2007.

"A Rangpur court recently sentenced all three accused to life term in presence of Md. Asadul Islam and Md. Ranju Mian and in absentia of Mominul Islam Babu," the release said.

Mominul was also wanted in five separate cases including two attempted robberies, two thefts and one drug case.

The elite force handed him over to Tazhat police station here today, the release added.