73rd birth anniversary of Sheikh Kamal observed in Manikganj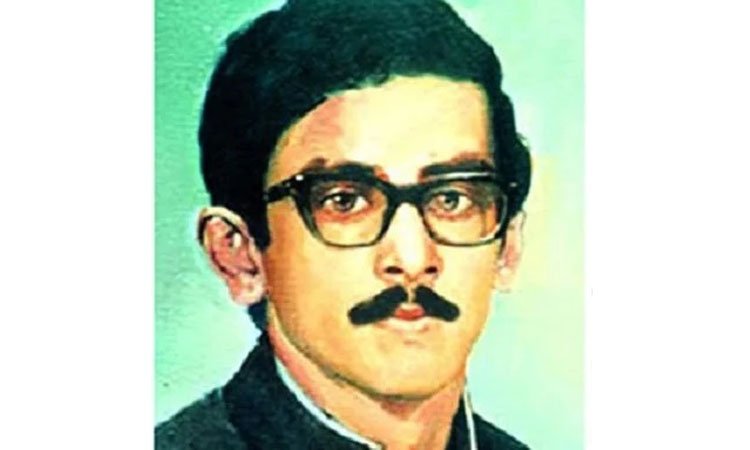 MANIKGANJ, Aug. 05, 2022 (BSS) - The 73rd birth anniversary of Freedom
Fighter Shaheed Captain Sheikh Kamal, the eldest son of Father of the Nation
Bangabandhu Sheikh Mujibur Rahman, was observed here today with due
solemnity.
On this occasion, Manikganj District Administration, District Awami League
and Manikganj District Sports Association observed the day with special
programmes.
Manikganj Deputy Commissioner Muhammad Abdul Latif and district-level
officials including political leaders placed floral wreaths at the portrait
of Sheikh Kamal at Matyrdom Memorial in the morning.
District Administration also arranged special prayer at Manikganj
Collectorate Jam-e-Mosque after Jumma prayers.
Deputy Commissioner Muhammad Abdul Latif, ADC (Gen) Sanwarul Haque and other
officials attended the prayer.
Manikganj district Awami League held a discussion at the district office
after placing the floral wreath at the portrait of Sheikh Kamal.
Manikganj District Awami League President Advocate Golam Mohiuddin, its
General Secretary Advocate Abdus Salam, Organising Secretary Sudeb Kumar
Saha, District Women Awami League President Mridula Rahman, General Secretary
Anwara Khatun, Awami league Office Secretary Ahtesham Hossain and Manikganj
Poura Awami League General Secretary Zahidul Islam, among others, were
present.
The District Awami League also arranged a doa mahfil to mark the occasion.
A friendly football match, discussion and doa mahfil were arranged under the
joint auspices of Manikganj district administration and District Sports
Association.