Comprehensive efforts stressed to save youths from drug abuse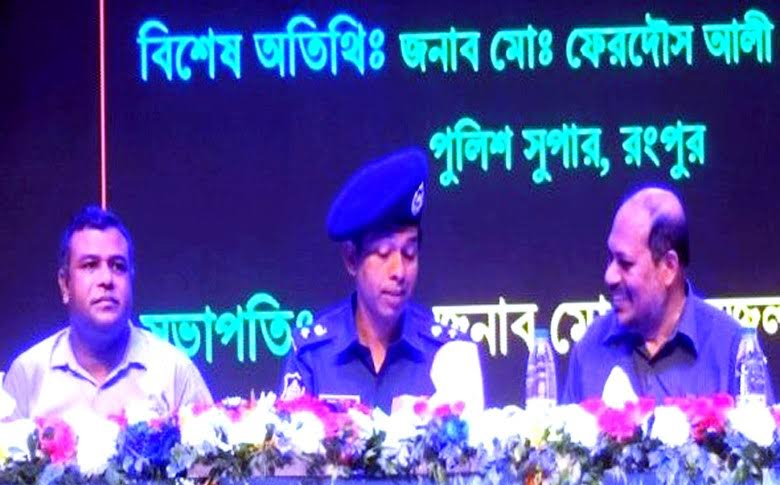 RANGPUR, June 26, 2022 (BSS) - Comprehensive efforts of all concerned have
become crucial to create an effective social resistance against drugs to
protect youths and young generations from deadly consequences of drug abuse
and save them from ruin.
The observation came today at a post-rally discussion organised by District
Department of Narcotics Control (DNC) at Town Hall auditorium in the city in
observance of the International Day against Drug Abuse and Illicit
Trafficking- 2022.
Earlier, a rally participated by officials, members of law enforcement
organisations, students, anti-drug campaigners and civil society members was
brought out on the city streets starting from the Deputy Commissioner's
Office to Town Hall premises.
Superintendent of Police Md Ferdous Ali Chowdhury attended the post-rally
discussion as the chief guest with Additional Deputy Commissioner (Education
and ICT) Md. Firuzul Islam in the chair.
Additional Director of the DNC and its Deputy Director (In-charge) Ali Aslam
Hossain addressed the event as special guest.
He discussed the negative impacts of illicit drug trafficking, drug abuse,
addiction and steps taken by the present government to curb drug abuse
following a zero tolerance policy to save young generations.
The chief guest called for mobilizing all social forces to create mass public
awareness for preventing the formidable threat of drugs to ensure normal and
healthier growth of young generations and flourish their talents to build a
meritorious and healthier nation.
The present government has taken a zero tolerance stand against drug abuse
and time has come to protect young generations from the clutches of drug
addiction to end the social disease and also to achieve sustainable
development goals.
"We have to turn the ongoing movement against drugs into a social revolution
with support of communities and social leaders to free the society from abuse
of drugs, its illicit trafficking and trade," he added.