Jubilation rally in Jamalpur to mark Padma Bridge opening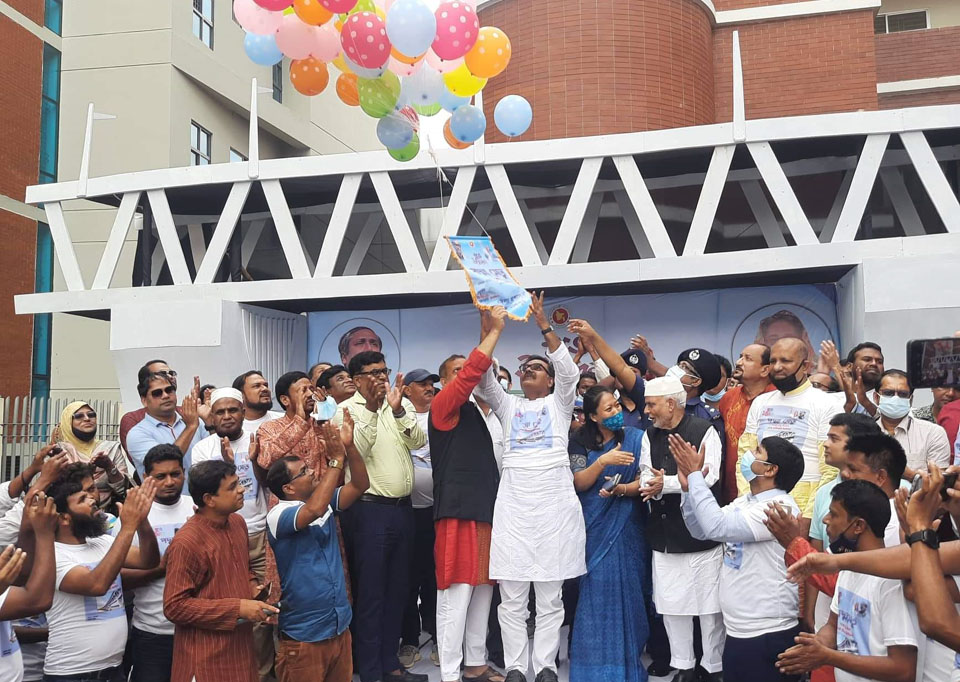 JAMALPUR, June 26, 2022 (BSS) - Jubilant people here spontaneously have held a mammoth rally to mark the inauguration of Padma Bridge.

District administration brought out the rally from Dewanpara area in the town led by Deputy Commissioner Shrabosti Roy on Saturday.
Participated by all walks of life, the rally after parading the main roads ended on Shilpakola academy premises.
After the rally, former Land Minister Rezaul Karim Hira released balloons and pigeons to celebrate the opening of the Padma Bridge by Prime Minister Sheikh Hasina.
In a brief discussion, Deputy Commissioner Shrabosti Roy, Superintendent of Police Nasir Uddin Ahmed, Additional Deputy Commissioner Md Moklesur Rahman, President of district Awami League Advocate Muhammad Baki Billa, its Vice-President Syed Atiqur Rahman Sana, and Secretary Faruk Ahammed Chowdhury and Mayor of Jamalpur Municipality Sanowar Hossain Sanu, among others, took part.