2 fresh Covid-19 cases diagnosed in Rangpur division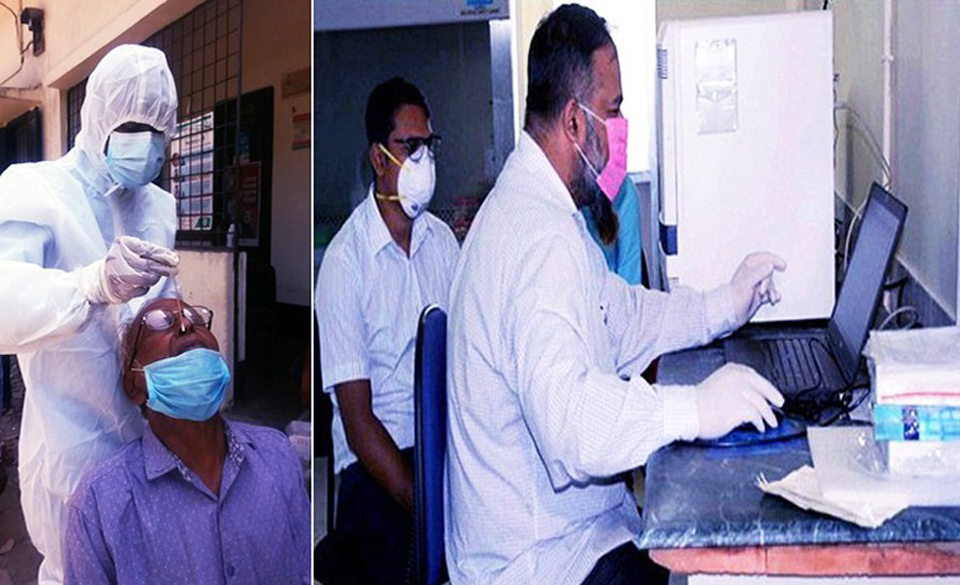 RANGPUR, June 23, 2022 (BSS) - Two fresh Covid-19 positive cases were
diagnosed after testing 23 new samples on Wednesday in Rangpur division.
Health officials said the two new Covid-19 infected patients were diagnosed
in the division for the first time after four consecutive days since June 18
last.
"With the diagnosis of the two fresh cases, the total number of Covid-19
patients rose to 64,151 in the division," Divisional Director (Health) Dr.
Abu Md. Zakirul Islam told BSS today.
The total number of recovered Covid-19 patients remained steady at 62,785 as
no more patients healed during the last 24 hours ending at 8 am today.
The number of casualties also remained steady at 1,284 as no new death was
reported during the last 24 hours.
Meanwhile, more 17,116 doses of Covid-19 jabs were administered on Wednesday
raising the number of inoculated vaccines to two crore 97 lakh 93 thousand
and 806 doses in Rangpur division.
Health officials said, among the 17,116 doses of the jabs inoculated on
Wednesday, 351 were administered as the first doses, 2,021 as the second
doses and 14,744 as the booster doses.
"Till Wednesday, a total of 1,35,58,214 people got the first doses of Covid-
19 jabs, and of them, 1,29,97,538 got the second doses and 32,38,054 got the
booster doses," Dr. Islam added.
He urged people to sincerely abide by the health directives and hygiene
rules and wear masks while remaining outside as the number of Covid-19
infected patients is again rising in the country and across the world as
well.