Govt provides all supports to mitigate flood victim's sufferings: Khasru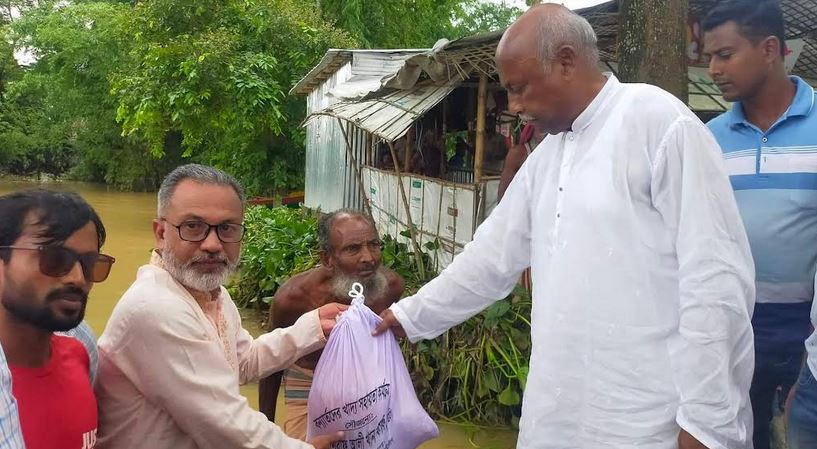 NETRAKONA, June 22, 2022 (BSS)- State Minister for Social Welfare Ashraf Ali
Khan Khasru said the present government is providing all necessary supports
to the flood-victim across the country to mitigate their sufferings.

"The present government under the dynamic leadership of Prime Minister Sheikh
Hasina has already taken all out measures for rehabilitating the flood-hit
people of the country," he said.
The state minister said this while distributing relief materials among the
flood-hit people in different flood affected areas of Barhatta and Sader
upazilas of the district today.
Relief distribution and rescue operations have been further geared up in the
flood-hit areas of the country following the directives of the Premier so
that none could die without food, medicine or shelter, he added.

Officers of the concerned upazila administrations, local public
representatives and leaders of district Awami League and its front
organisations were accompanied by the state minister during his visit in the
flood affected areas under the district.