Eid-ul-Azha being celebrated in Khulna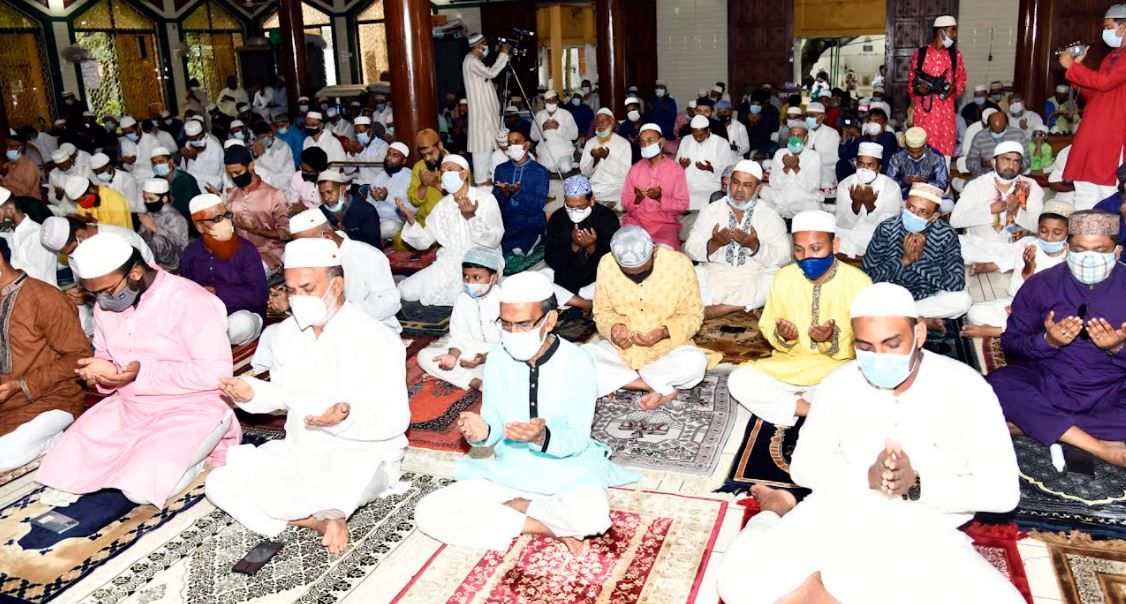 KHULNA, July 21, 2021 (BSS) – Eid-ul-Azha, the second largest religious festival of the Muslims, is being celebrated with due religious solemnity and sacrificing animals abiding by the health directives amid the Covid-19 pandemic here today.

The main Eid-ul Azha congregations were held at Town Jame Mosque in the city at 8.00 am, 9.00 am and 10.00 am respectively.
Divisional Commissioner of Khulna Md Ismail Hossain, Deputy Commissioner Moniruzzaman Talukder, city and district level officials, leaders of the political parties, elite, professionals and people from all strata participated in the main congregations abiding by the health directives.
Khatib of Town Jame Mosque Mowlana Md Abu Saleh conducted the main Eid prayer.
The other Eid congregations were held at Court Jame Mosque and Khalishpur Baitul Falah Jame mosque in the city.
In Khulna city, Eid-ul-Azha congregations were held on the premises of Khulna University of Engineering and Technology (KUET) Khulna University (KU) and 755 jame mosques in all 31 wards in the city. Besides, Eid-ul-Azha congregations were held at 2,993 mosques in all nine upazilas of the district.
A total of 3,748 Eid Jamaat were held in the city and the district while 31,650 were held in all ten districts in Khulna division.
Special and improved diets were also served among the inmates of the different hospitals, jails, Shishu Paribars, orphanages and vagrant welfare centers of the city and district.
The district administration, Khulna City Corporation (KCC) and law enforcement agencies have taken steps to ensure peaceful celebrations of the festivity. said Md Yousup Ali, additional deputy commissioner (General) of Khulna.