'Social responsibility imperative to eliminate child labour'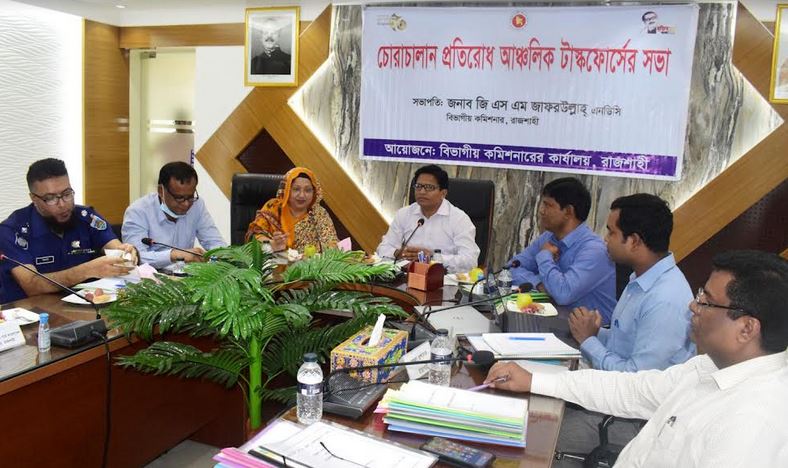 RAJSHAHI, May 24, 2022 (BSS) - Social responsibility coupled with concerted efforts of all the government and non-government organizations concerned can be the best way of preventing child labour.
Side by side with building large-scale mass-awareness, owners of factories and industries should come forward and work together to eliminate the child labour for protecting their legitimate rights.
Administrative officials and social watchdogs came up with the observation while addressing the tenth meeting of Divisional Child Labour Welfare Council organized by the Commissioner office of Rajshahi division at its conference hall here today.
With Commissioner GSM Zafarullah in the chair, the meeting was addressed, among others, by Additional Commissioners Dr Ziaul Haque and Moinul Islam, Deputy Commissioner Abdul Jalil and social worker Shaheen Akhter Rainy.
The discussants unanimously termed the children as the future power of the nation and called for ensuring equal rights. All the children need teaching of positive family and social values side by side with the institutional ones.
Child rights are a major issue, which covers their education, health, nutrition and entertainment needs.

If the country can ensure a women-friendly and child-friendly environment then the child rights will be easily ensured.

Commissioner Zafarullah said physical and mental development of children couldn't be possible until they were protected from risky labour.

The children should be protected from all sorts of labour, violence, repression and oppression so that they could make themselves competent enough to serve the nation.

He stressed that children should be taught positive social values and encouraged to develop healthy behaviors at an early age.

Apart from this, the commissioner emphasized the need for ensuring children's safety and security and stopping early marriage for the greater national interest.