Int'l Day for Biological Diversity observed in Nilphamari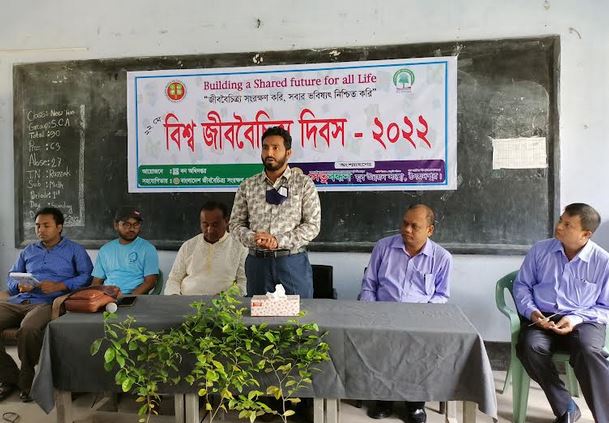 NILPHAMARI, May 22, 2022 (BSS) - The "International day for Biological
Diversity 2022" was observed in Saidpur upazila of the district with the
slogan "Building a shared future for all life" today.
On the occasion, a procession, organised by Forest Department, was kicked off
from Upazila Parishad (UP) premises this noon and ended there after parading
different streets of the town.
Later, a discussion was also held at Saidpur Adarsha Girls School and College
with environment activist Md Alamgir Hossain in the chair.
The discussion was addressed, among others, by Engineer MM Ali Reza Razu,
Ward Councilor Kazi Monowar Hossain Haider and Principal of the College Md
Habibur Rahman.