'Adulterated food a major threat to public health'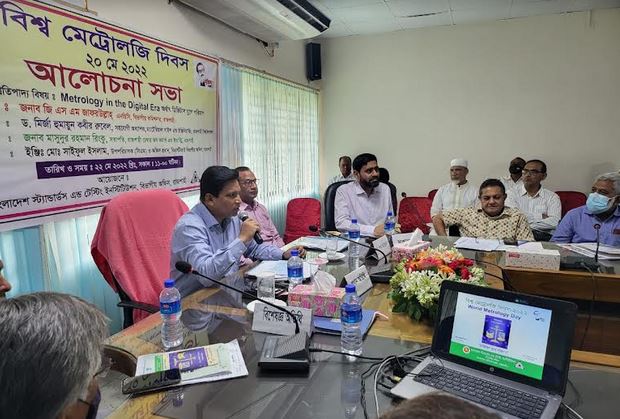 RAJSHAHI, May 22, 2022 (BSS) - Ensuring proper measurement of food and its ingredients is vital for maintaining food safety as millions of people suffer from illness by eating contaminated and adulterated foods every year.

Hazardous food has been adjudged as a major threat to public health in the present context, so emphasis should be given on adopting effective measures in this regard.
These views were expressed at a discussion by administrative officials, educationists and experts who urged all concerned to discharge their duties with utmost sincerity and honesty in this regard.
Bangladesh Standards and Testing Institutions (BSTI) at their regional office arranged a discussion at its office conference hall in observance of the World Metrology Day-2022 today.
The theme for World Metrology Day 2022 is Metrology in the Digital Era.
The main objective of World Metrology Day is to raise public awareness about the importance of measurements in their daily life.
Commissioner of Rajshahi division GSM Zafarullah addressed the discussion as chief guest, while President of Rajshahi Chamber of Commerce and Industries Masudur Rahman and Dr Mirza Humayun Kabir Rubel, Associate Professor in the Department of Material Science and Engineering of Rajshahi University, spoke as special guest.
BSTI Deputy Director Engineer Saiful Islam welcomed the participants.

Commissioner Zafarullah stressed the need for proper enforcement of the consumers' rights protection act for protecting the consumer's right as most of the consumers feel insecure especially in the retail markets and are deprived of proper measurement.

He called for state control over the market to make it free from all sorts of manipulation, distortion, harassment and deception along with ensuring a healthy atmosphere in the marketplace.

Consumers' rights in the developed nations focus on the right to information, choice, redress and representation, but we are deprived of such privileges, he added.

Chief guest Zafarullah said development can be attained and confidence can be created through right measurements as it builds reliability and confidence among the public in general.

During his keynote presentation, Engineer Saiful Islam highlighted the importance of metrology, the science of measurement, in scientific inventions, newer discoveries, and international trade and commerce in the digital era.
He said world metrology day recognizes and celebrates the contributions of all the people who work in inter-governmental and national organizations throughout the year.