Preparatory meeting to celebrate birth anniversary of Poet Kazi Nazrul Islam held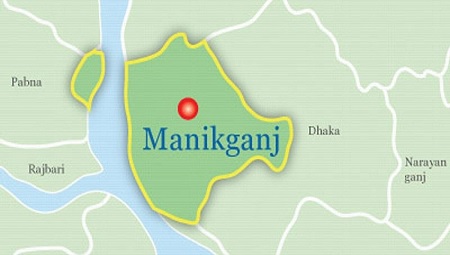 MANIKGANJ, May 19, 2022 (BSS) - A preparatory meeting to celebrate the 103th birth anniversary of National Poet Kazi Nazrul Islam at Teota, the birth place of his beloved wife Promila Nazrul with great enthusiasm and befitting manner under the auspices of Manikganj District Administration was held today.
Presided over by Additional Deputy Commissioner (Gen) Sanwarul Haque, the meeting was attended, among others, by Upazila Nirbahi Officer (UNO) Shibalaya Md Zahidul Islam, former District Education Officer and General Secretary "Nazrul-Promila Parishad" Central Committee Md Abdul Monnaf Khan, Joint Secretary Md Habil uddin,'Promila-Nazrul Cultural Organization' founder General Secretary Saiful Islam Khan, 'Nazrul –Promila Institute Shibalaya, Manikganj' founder President Babul Akter Monjur, 'Nazrul-Promila Literary Parishad' General Secretary Mozammel Haque and Agriculturist Rafiqul Islam Chowdhury.
An elaborate programmme was chalked out in the meeting. The programmes included placing of floral wreath at the portraits of Poet Kazi Nazrul Islam and his wife Promila Nazrul, bring out a colorful rally, discussion, essay competition on Kazi Nazrul Islam for the students, recitation from Nazrul poems, Nazrul songs and dances.
A day long "Nazrul Mela" will also be held tomorrow at Teota on this occasion.
The birth anniversary of Poet Kazi Nazrul Islam is being celebrated nationally with the government allocated budget at Teota under the joint auspices of the Ministry of Cultural Affairs and Manikganj District Administration since 2015.