Boro paddy & rice procurement drive begins in Pabna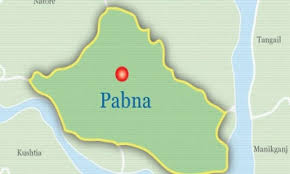 PABNA, May 17, 2022 (BSS) - Boro paddy and rice procurement drive of food department began in the district today amid much enthusiasm.
Sources said the government has fixed a target to procure a total of 7,764 tonnes of paddy from the farmers and 27,504 tonnes of rice from the millers of the district during the current Boro season.
Deputy Commissioner (DC) and District Paddy Rice Procurement and Monitoring Committee Chairman Biswas Russell inaugurated the Boro paddy and rice procurement drive, held at Sadar LSD office of the district this morning.
Sadar Upazila Nirbahi Officer and President of Sadar Upazila Paddy Rice Collection and Monitoring Committee Tahmina Akhter Raina presided over the inauguration ceremony.
District Food Control Officer Tanvir Rahman, Sadar Upazila Parishad Chairman Mosharraf Hossain, Miller Association President Idris Ali Biswas, Krishak League leader Dewan Mazharul Islam, Sadar LSD officer-in-charge (OC) Mohammad Ali Miah, Sujanagar LSD officer-in-charge(OC) Wahid Mostafa Milton, among others, were present on the occasion.
The food department is buying paddy from farmers named in the list given by the agriculture department in the district. The paddy procurement campaign started from 28th April and the rice procurement campaign started from 7th May will continue till 31st August.
Talking to the BSS, District Food Controller Tanvir Rahman said as many as 7,764 tonnes of Boro paddy and 27,504 tonnes of Boro rice would be procured from the district this year.
Price of per kg of Boro paddy has also been fixed at Taka 27 and price of rice per kg fixed at Taka 40, District Food Controller Tanvir Rahman told BSS.