Truck-motorcycle collision kills two youths in Rajshahi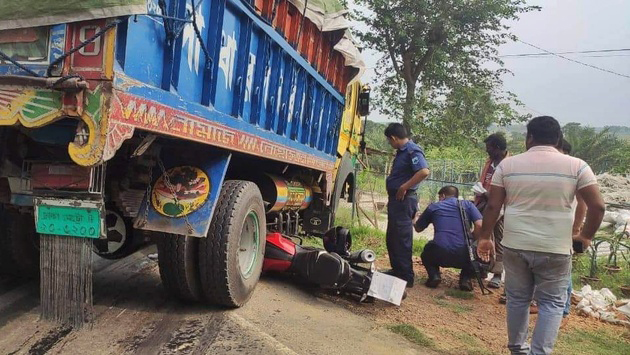 RAJSHAHI, May 13, 2022 (BSS) - Two youths were killed as their motorbike
collided head-on with a truck in Basantapur area on Rajshahi-Chapainawabganj
highway under Godagari upazila here this afternoon.
Police said the deceased were identified as Yzaz Ahmed, 20, son of Muhammad
Ali, a resident of Luxmipur area in Rajshahi city, and Zahid Hossain, 22, a
resident of Pirijpur village under Godagari upazila.
Hearing the news, police rushed to the spot and seized the truck and
motorbike.
Kamrul Islam, Officer-in-Charge of Godagari Police Station, said the accident
occurred around 3:30 pm and the deceased were students.
He said the driver and helper managed to escape, leaving behind the truck on
the road just after the accident.
A case was recorded with Godagari Police Station.