Housing project for transgender people in Jamalpur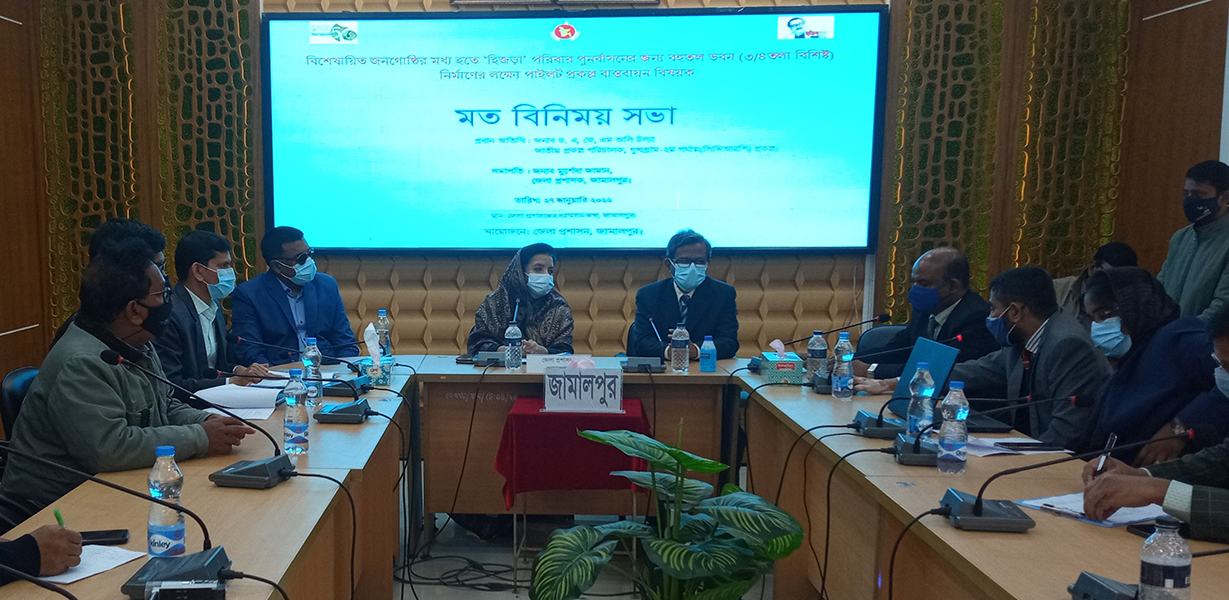 JAMALPUR, Jan 28,2022 (BSS) - Participants at a views exchange meting said at the directive of Prime Minister Sheikh Hasina, a building will be constructed to rehabilitate transgender people.
They said a pilot project has been taken to construct a four storied building at Binanderpar village in Kendua Union of Jamalpur district to rehabilitate transgender people.
They said aiming to bring transgender people under mainstream development by engaging them in income-generating activities for their socio-economic development, the government is implementing various programmes.
The participants said at the meeting for implementation of a pilot project to rehabilitate transgender people at the conference room of Deputy Commissioner on Thursday.
National Project Director, Cluster Village- phase-2 Project, Dr AKM Oli Ulla was present in the meeting as the chief guest with Deputy Commissioner, Mursheda Zaman in the chair.
The participants said transgender people will enjoy various facilities including working opportunity, housing facility, reuniting with their families and government allowances.
Chief Executive Officer of Jamalpur Zila Parishad Khandakar Abdullah Al Mahmud, Mayor of Jamalpur Municipality Md Sanowar Hossain Sanu, Additional Deputy Commissioner (Rev) Rafiqul Islam, Chairman of Kendua Union Parishad Md Saiful Azam Khan, NGO representative Zahangir Selim, journalist Mostafa Babul and Hijra Representative, Arifa Yesmin Moyouri, among others, spoke at the meeting.