One held with Indian leaf bidis in C'nawabganj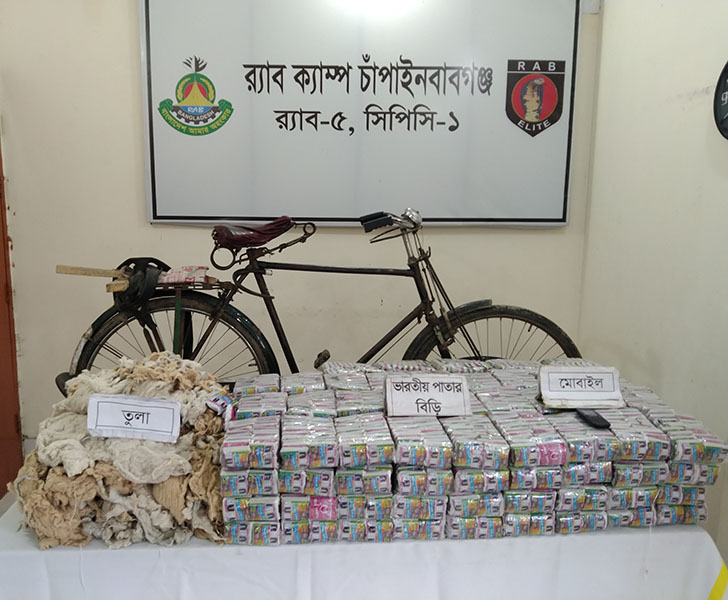 CHAPAINAWABGANJ, January 15, 2022 (BSS) - Members of Rapid Action Battalion
(RAB) arrested an alleged smuggler with 63,360 pieces of contraband Indian
leaf bidis from Shibganj in Chapainawabganj district last night.
The arrested is Md Jewel Ali, 28 of Parchowka Purbopara under Monakasha
union of Shibganj upazila in the district.
RAB said, acting on information, an operation team of RAB-5 from
Chapainawabganj camp conducted a raid at Dadanchak Bhutpara under Durlavpur
union of Shibganj upazila at 8:30 pm and arrested Jewel with the bidis.
Later the arrested person was handed over to the police of Shibganj thana
with a case.