30 beggars get goats, blankets in Bhurungamari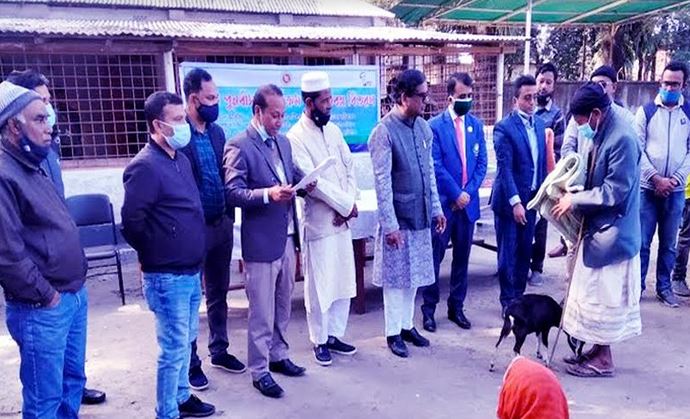 RANGPUR, Jan 13, 2022 (BSS) - Thirty beggars of different villages in Bhurungamari upazila of Kurigram district received goats and blankets today.
Each of the 30 beggars got a goat and blanket under the "Rehabilitation and Alternative Employment Program for the people Engaged in Begging" of the Department of Social Services (DSS).
Deputy Commissioner of Kurigram Mohammad Rezaul Karim distributed the goats and blankets in a function arranged by Bhurungamari upazila social service office on the upazila parishad premises as the chief guest.
Bhurungamari upazila parishad Chairman Md. Nurunnabi Chowdhury, Upazila Nirbahi Officer Deepak Kumar Deb Sharma, Upazila Social Service Officer Md. Jamal Uddin and President of Bhurungamari Press Club Anwarul Haque