3 jailed for life for trading drugs in Ctg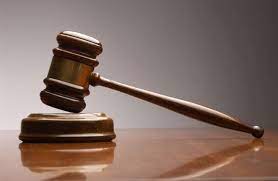 CHATTOGRAM, Dec 6, 2021 (BSS) - A Chattogram court today sentenced life-
term imprisonment to three drug traders for trading drugs.
The court of Chattogram 4th Metropolitan Additional Sessions Judge Shariful
Alam Bhuiyan awarded Sumi Akhter, 27, wife of Mostafa Kamal, Kohinoor Akhter,
44, wife of late Liaquat Ali and Mohammad Nirob, 30, son of Shamsul Hoq to
life-term imprisonment for trading drugs.
The court awarded Tk 20,000 as a fine each, in default; they have to suffer
more one-year imprisonment.
According to the prosecution, a team of the Narcotics Control Department
(NCD), acting on a tip-off detained three drug traders with 480 bottles of
India-made Phensidyl from BRTC area of the city's Station Road on August 15,
2014.
NCD inspector Zakir Hossain filed a case with Kotwali thana against them on
the same day. Police submitted a charge-sheet against them on September 25,
2014. The court announced the verdict after examining a total of six
prosecution witnesses out of 11.