Modern jail training academy being built in Rajshahi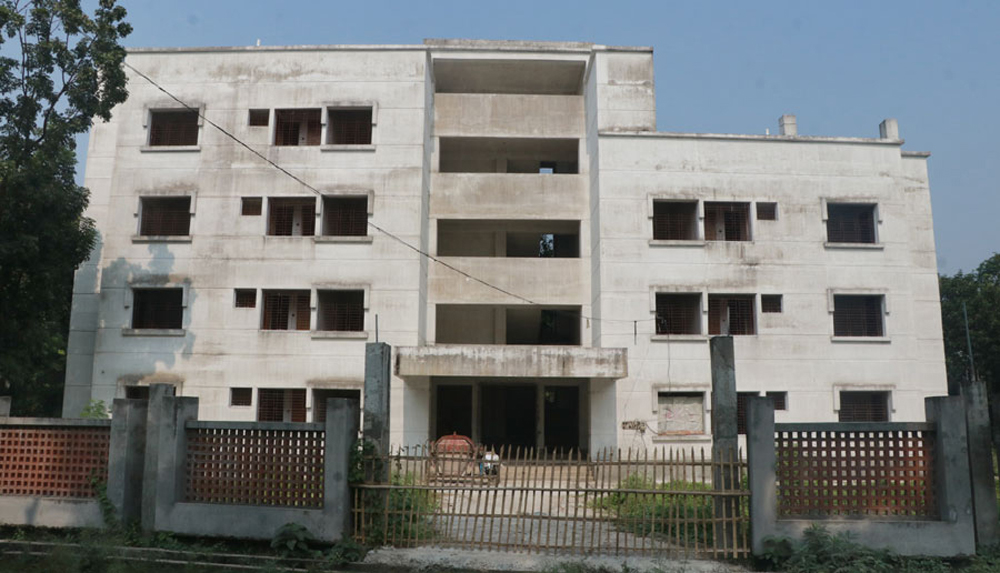 RAJSHAHI, Dec 2, 2021 (BSS) - A modern jail training academy is being built
in the city aimed at developing skilled workforces through time-fitting
training for prison management properly.
The Department of Public Works (PWD) has been constructing the academy on
24 acres of land of the 66-acre compound of Rajshahi Central Jail with an
estimated cost of around Taka 73.42 crore.
The Department of Jail has taken a project titled "Jail Training Academy,
Rajshahi".
The academy will have administrative and academic block-cum-multipurpose
auditorium, a six-storied trainee barrack for female staff and another two-
storied barrack for male staff, a parade ground, space for guard of honour,
boundary wall with gate and number of multi-storied residential buildings.
Project Director Dr Sonjoy Chakravarty said 60 percent works of the
project were completed.
But some new issues like setting up air condition, lift, water treatment
plant, rainwater harvesting, two new floors in MI building and dining-cum-
kitchen room were added to the previous plan, he said.
This new additional ideas will increase project cost by 25 percent as full
construction is expected to be completed by one or one and a half year next,
he added.
Upon successful implementation of the project, around 500 jail wardens and
officials will get scopes of getting modern training here as currently 320
get the opportunity, said PWD Executive Engineer Harunar Rashid.
In future, the academy will turn into a unique institution of imparting
training to the jail officials and guards in the country.
This will be the second largest training institution in Rajshahi after the
Bangladesh Police Academy at Sarda.