Police official killed after being stabbed by drug trader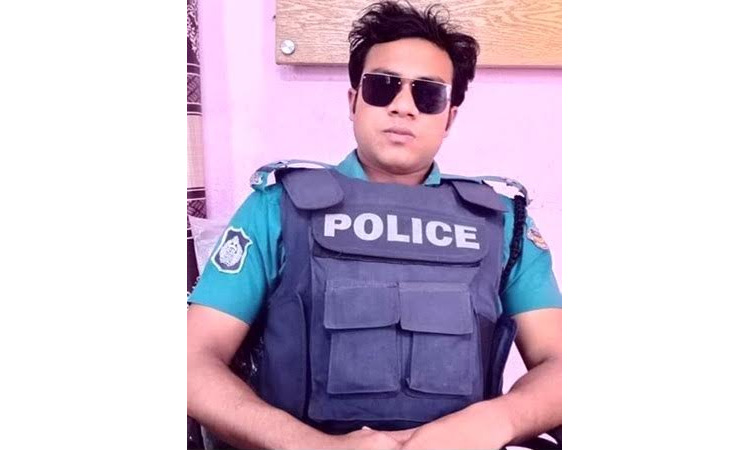 RANGPUR, Sept 25, 2021 (BSS) - An Assistant Sub-inspector (ASI) of
Rangpur Metropolitan Police (RpMP) was killed after being stabbed by a
notorious drug trader in Bahar Kachhna area in Haragachh police station of
the metropolis.
"The deceased police personal was identified as ASI Peyarul Islam of
Haragachh police station," Rangpur Metropolitan Police (RpMP) Commissioner
Abdul Alim Mahmud told BSS tonight.
While conducting his routine anti-drug duty, ASI Islam caught notorious
drug trader Parvez Rahman Polash, 26, of Bahar Kachhna from the same area at
midnight last night.
"The drug trader immediately stabbed the ASI repeatedly with a sharp
weapon critically injuring Peyarul. But, Peyarul showed his maximum bravery
and was still catching the criminal even in severely injured conditions," he
said.
Police forces of Haragachh police station immediately arrested the
listed drug trader from the area.
"We immediately rushed ASI Peyarul Islam to Rangpur Medical College
Hospital (RpMCH) where expert surgeons conducted surgery and put him in the
intensive care unit as his conditions were deteriorating," Alim said.
"Despite hectic efforts of the physicians, Peyarul, a brave police
official and a real patriot, succumbed to his injuries at 11:17 am today," he
said expressing deep love and affection to Peyarul.
A case has been filed against the killer with Haragachh police station.
Peyarul Islam was born in a village under Rajarhat police station of
Kurigram district.
He joined the Bangladesh Police in 2011.
"The premature death of Peyarul, a brave and smart police officer,
became an irreparable damage to the police department. I condole the death of
Peyarul, conveyed deep sympathy to his bereaved family and pray for eternal
peace of the departed soul," the RpMP Chief said.
Autopsy of the body of Peyarul was conducted at the RpMCH morgue.
A smart contingent of police forces gave a guard of honour to Peyarul
Islam before his first Namaj-e-Janaza held with full state honour at RpMP
Police Lines in the city with participation of the RpMP Chief and other
police officials.
"Later, we have sent the body to the native village of Peyarul Islam
where his body will be buried at their family graveyard after a second Namaj-
E-Janaza there tonight," Alim added.