Victim's family gets support in Rajshahi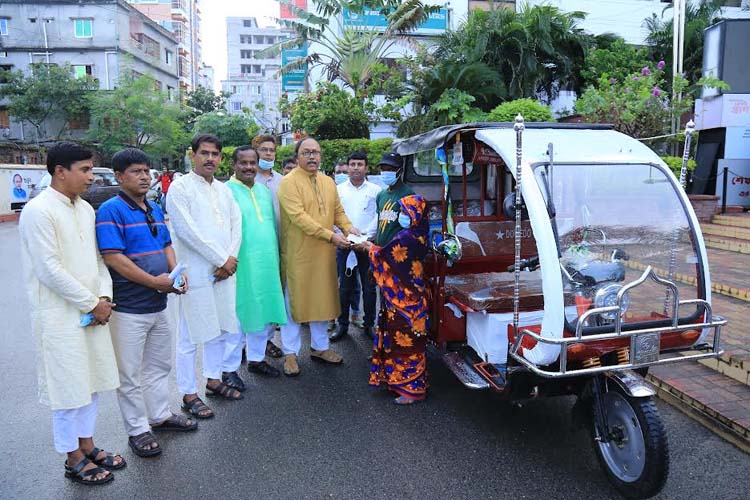 RAJSHAHI, Sept 21, 2021 (BSS)- Rajshahi Mayor AHM Khairuzzaman Liton stands besides family members of a deceased construction worker to mitigate their financial constraints.

Mayor Liton provided an auto-rickshaw to the family members through handing over its key at the city bhaban premises.
Worker Dukhu Bishwas, 50, died while working in a drain construction at Sagarpara area in the city on June 23 last.

Subsequently, the city mayor Liton asked the contractor of the drain construction work Muhammad Selim to support the victim's family as soon as possible.

Complying with the instruction the contractor extended the auto-rickshaw to help the family to some extent.

Speaking on the occasion, Mayor Liton said the contribution of the workers to the city's development works is immense. So, their legitimate rights must be protected properly.