Flood damages crops worth TK 107cr in Jamalpur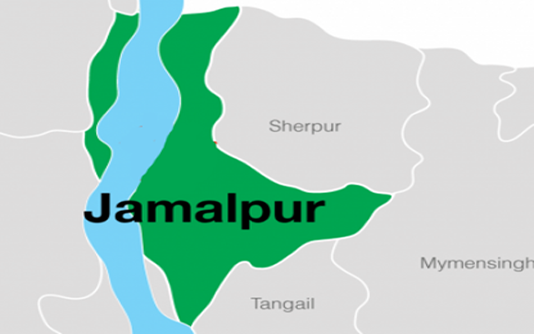 JAMALPUR, Sept 20, 2021 (BSS) - Crops worth TK 107 crore 56 lakh were
damaged in flood that recently tore through the district, officials here
said.
Department of Agricultural Extension (DAE) officials said the flood, which
wrecked havoc on the district starting on August 27, affected 64980 farmers
while the deluge situation started improving on September 6.
During the flood, 5650 farmers lost T-Aman seed beds on 45 hectares of land
completely and 75 hectares partially worth of TK 54 lakh.
Besides, 57945 farmers also lost T-Aman paddy on 6394 hectares of land
completely and 12868 hectares partially worth TK 103 crore 50 lakh.
On the other hand, 1385 farmers lost vegetables on 132 hectares of land
fully and 18 hectares partly worth TK 3 crore 52 lakh.
DAE office sources said shortly after receding flood water farmers began
planting T-Aman in full swing.
They said farmers already planted T-Aman on 101932 hectares of land against
the cultivation target 107960 hectares.
Additional Deputy Director Mohammad Shakhawat Ikram said as the district is
a flood prone area, farmers also prepared seed beds on high land which helped
them complete cultivation.
He said T-Aman cultivation will be completed in a week in the district.