Elections to 10 Union Parishads in Khulna division tomorrow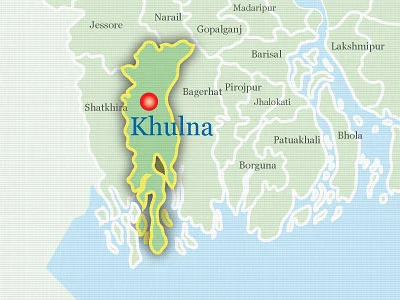 KHULNA, Sept 19, 2021 (BSS) – A total of 10 Union Parishads in Khulna, Satkhira and Bagerhat districts will go to the first phase of polls in Khulna division tomorrow.
The electronic voting machines (EVMs) will be used in the polling of all 95 centers under seven upazilas in three districts in the division.
The elections will be held from 8 am to 4 pm without any break.
Earlier, the Election Commission (EC) decided to hold elections to 367 UPs of the country in the first phase. But, on June 10 last, the EC postponed polls to 163 union parishads due to the high infection rate of coronavirus.
The EC has already instructed the authorities concerned to hold the elections following the health guidelines.
Talking to BSS, Regional Election Officer of Khulna Md Younus Ali said, EVM machines and others election equipment have already been sent to all EVM polling centers.
"Adequate security measures have been taken while necessary preparations have been completed for holding a free fair and credible election," he said.
"Law enforcement agencies led by magistrates will patrol all polling centers including vulnerable centers," said Khulna deputy commissioner Md Moniruzzaman Talukder today.

Action will be taken against law and order situation violators, he said, adding that local administration is determined to hold acceptable polls.
Plying of all kinds of engine-run motorbikes, motorcycles and water vessels, except emergency service provider cars, journalists carrying vehicles, is prohibited before and after election to avoid any untoward situation.
Ambulance and fire service, electricity, gas, emergency passengers and essentials goods- carrying vehicles will ply during the election.
Senior District Election Officer M Mazharul Islam told BSS that elections to remaining 24 Union Parishads in the division will be held later.