Ansar & VDP training begins in Netrakona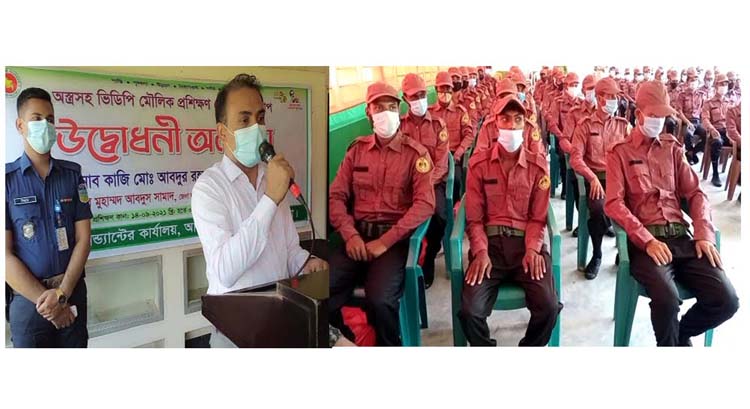 NETRAKONA, Sept 16, 2021 (BSS) - A 21-day basic armed training programme for the male members of village defense party (VDP) began at Netrakona Ansar and VDP training center here today.
District Ansar and VDP organized the training program with a view to getting the VDP members trained to ensure peace, discipline, development and security in every sphere of the society.
Deputy Commissioner (DC)of Netrakona Kazi Mohammad Abdur Rahman formally inaugurated the training program as the chief guest with commandant of district Ansar and VDP Mohammad Abdus Samad in the chair.
A total of 100 VDP members of the district participated in the training program.
The chief guest urged the VDP members to work with utmost sincerity, honesty and devotion for ensuring welfare of the country and its people.