Fishermen recover dead dolphin in the river Teesta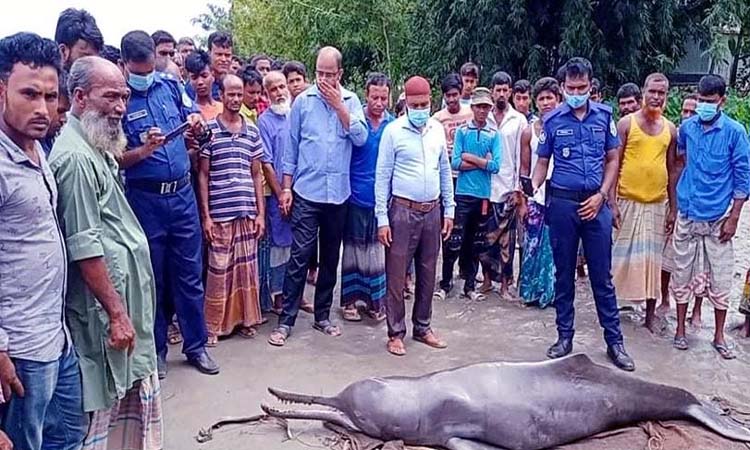 RANGPUR, Sept 14, 2021 (BSS) - A group of fishermen recovered a dead
dolphin that floated in the river Teesta in Tepa Madhupur union of Kawnia
upazila in the district today.
While fishing in the Char Gonai area of the river Teesta, local fishermen
Zahurul, Karimuddin and Dulu found the floating dolphin in the water at 6 am
today.
Later, they brought the dolphin up from the water around 7:30 am and
informed Kawnia police station and Kawnia Upazila Fisheries Officer.
Kawnia Upazila Assistant Fisheries Officer Mahbubul Alam, Sub-Inspector
of Kawnia police station Masudur Rahman and Tepa Madhupur union Chairman
Shafikul Islam Shafi went to the spot around 11 am.
As the Dolphin was dead and spreading bad odor, they took the decision
and buried it in the ground so as not to pollute the environment.
Azizar Rahman, a local who came to see the dolphin, said, "I came running
after getting the news like many other people of adjoining villages. It would
have been better if the dolphin had not died."