Training workshop for Imams, Khatibs of haor areas held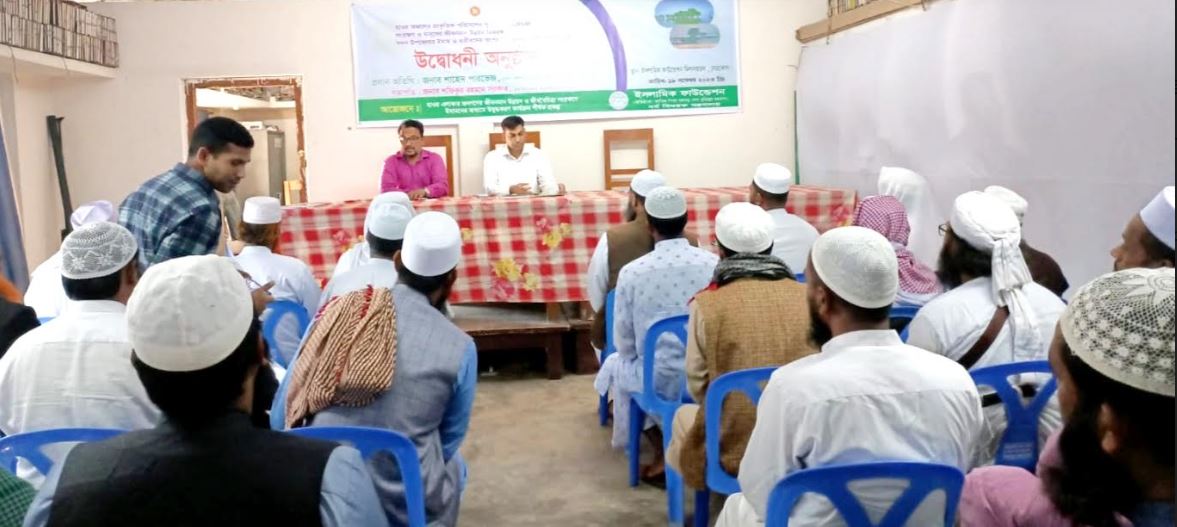 NETRAKONA, Nov 19, 2023 (BSS) - A day-long training workshop on "protection of environment, preservation of bio-diversity in the haor areas and improvement of living condition of the haor people" was held at the conference room of Islamic Foundation here today.
Local Islamic Foundation office organized the training workshop for the Imams and Khatibs of different mosques of the down-stream areas under Modan upazila in the district.
The workshop was designed to let them know about the methods of creating awareness among the Haor people for keeping the balance of the environment, preserving the bio-diversity in the Haor areas and improving the life-style of the Haor people, Islamic foundation office sources said.
Deputy Commissioner Shahed Parvez formally inaugurated the workshop while deputy director of the Islamic Foundation Shafiqur Rahman Sarker presided over the inaugural function.
A total of 50 Imams and Khatibs of different mosques participated in the workshop.