Fugitive arrested in Benapole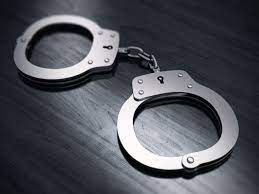 JASHORE, Sept 5, 2021 (BSS) – The district police today arrested a fugitive namely Ohidul Islam from Benapole Port Thana area in the district.
Ohidul Islam was accused of killing his wife Ruma, 27, and his one and a half year old son Rashid in the capital's Jatrabari area.
Police said, Ohidul killed his wife by a hammer and his son at his house and fled the scene. Following the murder, a case was filed with the concerned Thana.
Police, being informed, arrested Ohidul Islam from the area this afternoon. Later, police admitted him to Joshore General Hospital.
On Monday, he will be produced before a court there, said officer-in-charge (OC)) of Benapole Port Thana.