Narail Express Foundation celebrates 4th founding anniversary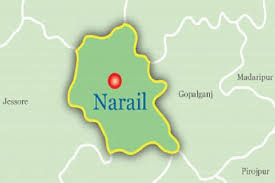 NARAIL, Sept 4, 2021 (BSS) - Narail Express Foundation, a voluntary organization founded by Mashrafe Bin Mortuza, MP, of Narail-2 constituency celebrated its 4th founding anniversary on Saturday.
On the occasion, a discussion meeting was held at Narail Express Health Care Center and Sharif Abdul Hakim Diabetic Hospital premises in Narail town. President of Narail Express Foundation and Narail-2 constituency, MP, Mashrafe Bin Mortuza presided over the meeting virtually.
Deputy Commissioner of Narail Muhammad Habibur Rahman was present as the chief guest on the occasion while Superintendent of Police Prabir Kumar Roy, District Council Chairman Advocate Sohrab Hossain Biswas, Civil Surgeon Dr. Nasima Akhter, District Awami League President Advocate Subash Chandra Bose, General Secretary and Sadar Upazila Chairman Nizam Uddin Khan Nilu, Narail Adhunik Sadar Hospital Pediatrician Consultant Dr. Alimuzzaman Setu, Narail Press Club President Enamul Kabir Tuku, Narail Express Foundation Adviser Golam Murtaza Swapan, Sharif Abdul Hakim Diabetic Hospital President Advocate Abdul Mukit Lavlu, General Secretary Sharif Ashrafuzzaman Jintu, General Secretary of Narail Express Foundation Tariqul Islam Anik, among others, spoke. Later, a cake was cut to mark the day.
An exchange meeting was also held with the volunteers of Narail Express Foundation in Sadar and Lohagora Upazila.
Sources said since its inception in September 4, 2017, Narail Express Foundation has been providing free and low cost healthcare, training for cricket, football and volleyball players at the grassroots level, distributing personal protective equipment and oxygen support services among corona infected patients.
Besides, food and financial assistance were distributed among 10,000 people during the coronavirus pandemic.