KCC Mayor for conducting awareness campaign over wearing masks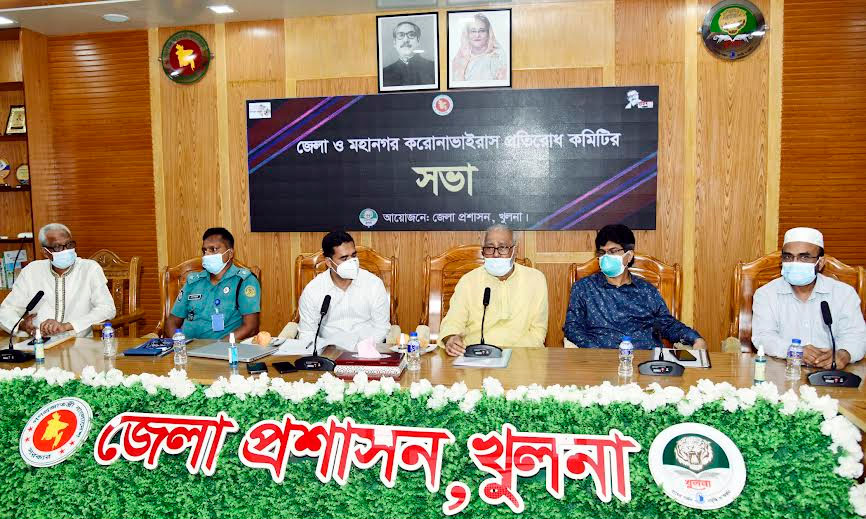 KHULNA, Sept 02, 2021(BSS) – Mayor of Khulna City Corporation (KCC) Talukder Abdul Khaleque said it will be possible to keep COVId-19 spread under control if we abide by health guidelines.
'Awareness campaign will begin in the city to ensure wearing of mask everywhere especially at grocery shops, kitchen markets and, shopping malls," he said addressing the district Coronavirus prevention committee's meeting at the deputy commissioner's conference room here today.
The mayor also suggested increasing mobile court activities in the city area so that townspeople obey the rules and regulations regarding Coronavirus.
Superintendent of Police Mahbub Hasan, Vice-Principal of Khulna Medical College Dr Mehedi Newaz, additional deputy commissioner (general) Md Yousup Ali, deputy police commissioner of KMP Md Anwar Hossain, General Secretary of city unit Awami League MDA Babul Rana, Khulna Press Club President SM Zahid Hossain and Khulna Journalists Union President Mahbub Alam Sohag, among others, addressed the meeting.