Media can play vital role in building healthy society: Liton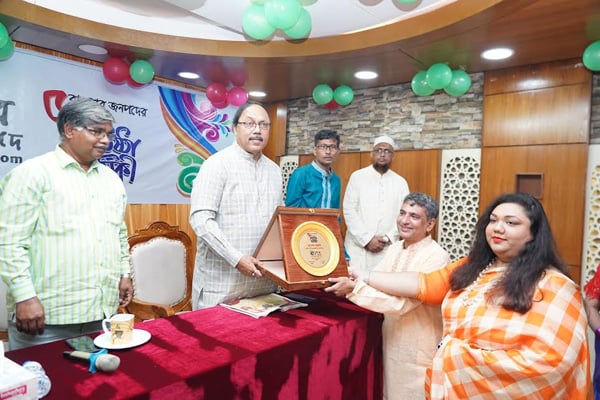 RAJSHAHI, Oct 1, 2023 (BSS)- Mayor of Rajshahi City Corporation AHM Khairuzzaman Liton has said the mass-media can play vital roles towards building a healthy society.

"Media should play a positive role to lead the society on the right track through objective reporting instead of misleading it through fabricating and biased reporting", he added.

Mayor Liton, who is also presidium member of Bangladesh Awami League, came up with the observation while addressing a discussion marking the 5th founding anniversary of online news portal "Banglar Janapad" at Nanking Convention Centre in the city today as the chief guest.

Principal of Rajshahi College Prof Abdul Khaleque, Principal of New Government Degree College Prof Kalachand Sheel, Social worker Shahin Akhter Rainy, Publisher of the news portal Dr Anika Fariha Zaman and Editor Dr Sadiqur Rahman also spoke on the occasion.

Mayor Liton told the meeting that there are scores of online news portals in the country and some of those are spreading rumors with false information to mislead the people and the malpractice is dangerous to the country and the nation as well.
He viewed that the mass-media has scopes of leading the public in general, particularly the politicians and public representatives, on the right track and direction through constructive criticisms.

Highlighting the importance of objective reporting, he urged the local newspapers and news portals to play pioneer roles on how to improve living and livelihood conditions of people side by side with elevating the socio-economic conditions of Rajshahi.