'Int'l Day of Older Persons' observed in Khulna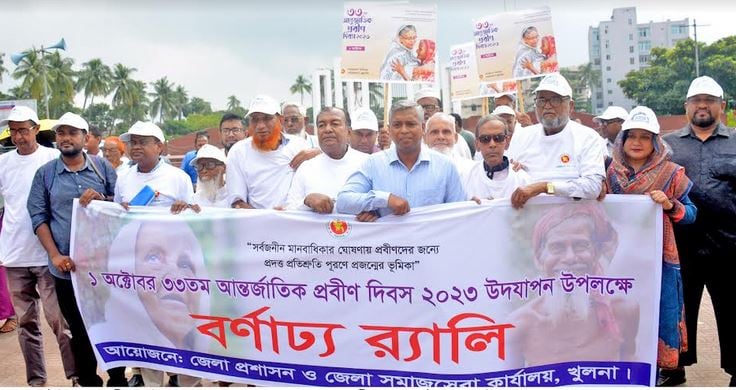 KHULNA, Oct 1, 2023 (BSS): With the theme of "'Fulfilling the Promises of the Universal Declaration of Human Rights for Older Persons: Across Generations," the 33rd International Day of Older Persons was observed here with due respect and befitting manner.
In association with Khulna district administration, the Department of Social Service chalked out different programmes including colourful rally and discussion marking the day.
The discussion held at the Deputy Commissioner's (DC) conference room where the speakers said that the older citizens are the assets of our country as well as our society. We should to show respect to them without ignoring.
"Everybody should be aware to take care himself so that nobody will be spending hardship life in the old age situation," they said.
Terming the older persons are the respected personnel in the society, the speakers said the government is working to ensure safe and honorable life for senior citizens in the country.
Chaired by the deputy director of the Department of Social Service Khan Motahar Hossain, additional deputy commissioner (General) Pulak Kumar Mondal, former commanders of the city and the district units of Muktijoddha Sangsad Prof Alamgir Kabir and Sarder Mahbubur Rahman, ex-civil surgeon Dr Md Murad Ali, and executive director of Rupantar, an NGO, Swapon Kumar Guho, among others, addressed the function.
Earlier, a colourful rally was brought out in the main streets of the city.