51st 'Jashne Julus' to be celebrate in Ctg tomorrow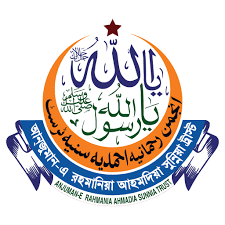 CHATTOGRAM, Sept 27, 2023 (BSS)-The Anjuman-e Rahmaniya Ahmadiyya Sunnia Trust will observe the 51st "Jashne Julus", an ostentatious rally of Sunni Muslims, by bringing out rallies in the city on the occasion of Eid-e-Miladunnabi- the birth and death anniversary of Prophet Hazrat Muhammad (PBUH) tomorrow.
Organizers today said they have already been completed preparations to observe the 51st "Jashne Julus", and to bring out processions on the occasion of the Eid-e-Miladunnabi' Terming the Julus as a biggest religious rally in the world and it's has become a tradition of Chattogram ,the trust Secretary General Mohammad Anwar Hossain said that they have already completed all kinds of preparations to complete the Julus in a peaceful manner.
He said the Julus will start at 8 am tomorrow from Qaderia Syediya Taibiya at Alamgir Khanqah adjacent to Jamia Ahmadiyya Sunnia Kamil Madrasa.
Allama Syed Muhammad Taher Shah of the Darbar Alia Qaderia Sirikot Sharif will lead the rally and Allama Syed Muhammad Sabir Shah and Shahzada Allama Syed Muhammad Kasem Shah will be present on the occasion, he added.
The rally will return to the same place after parading different city streets including Bibirhat, Mirzapul, Katalganj, Chawkbazar Olikhan Mosque, west side of the parade ground, Chattogram College, Gonibekari, Khastagir School, Askar Dighi, Kazir Dewri, Almas cinema crossing, WASA, GEC gate number 2 and Muradpur, the organizer said.
They claimed that much enthusiasm is seen among the common people centering the event this year.
He claimed that in 1974, Anjuman-e-Rahmania Ahmadiyya Sunnia Trust brought out the first Julus rally in the history of Bangladesh from Kaderia Syediya Tayyabia at Baluardighi Khanka in Chattogram.
From 1976 to 1986, this Julus was led by Pir Syed Mohammad Taib Shah of Chirikot Durbar Sharif of Pakistan. Since 1976, the popularity and acceptance of the Julush has been increasing in Chattogram, he said.
Later, several institutions, durbars and religious organisations have started their preparations to organise the Julus across the country, he claimed.
After Syed Mohammad Taib Shah, his son Syed Muhammad Taher Shah has been leading the Julus since 1986.