2 college students remain missing in Rajshahi Padma River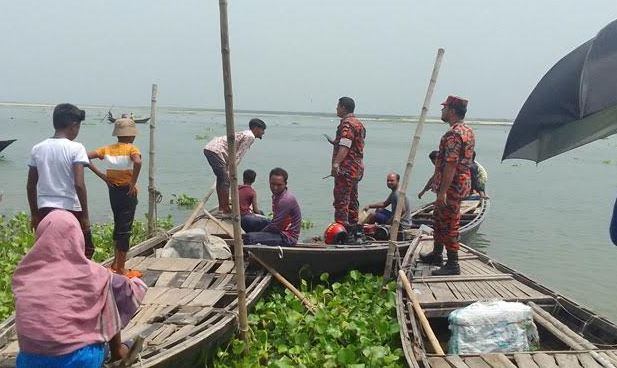 RAJSHAHI, June 10, 2023 (BSS) - Two college students remained missing since their going for bathing in the Padma river at Shreerampur area in the city today.

Locals said the students were identified as Golam Sarwar Sayem, 17, son of Saidur Rahman and Rifat Khandaker, 18, son of late Khaza Moin Uddin, residents of the city's Meherchandi area. They are the HSC first year students of Rajshahi Cantonment Public School and College (RCPSC).

Wahidul Islam, Deputy Director of Fire Service and Civil Defense (FSCD), said four RCPSC students went to the river for bathing at around 11 am. At one stage, they went into deep water and Sarwar and Rifat drowned as they didn't know how to swim.

Being informed by local people, the FSCD divers conducted drives to rescue the students but couldn't be successful till 2pm, said the official.

Mr Alam said the students might have drowned as they didn't know how to swim.