BFRI chief research officer sued for comment on SQ Chowdhury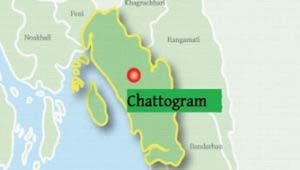 CHATTOGRAM, June 1, 2023 (BSS)- A case was filed against Rafiqul Haider,
chief research officer of Bangladesh Forest Research Institute (BFRI),
under Digital Security Act (DSA) for claiming that Salahuddin Quader Chowdhury
sentenced to death for "war crimes" not a "war criminal".

Sohrab Hossain, vice-president of Panchlaish Thana Chhatra League and a
member of the City College Chattra Sangsad, filed the case under the Digital
Security Act 2018 before the court of Chattogram Cyber Tribunal Judge Zahirul
Kabir.
Plaintiff lawyer Mezbah Uddin Chowdhury told BSS that the court accepted the
complaint and ordered the counter-terrorism unit of Chattogram Metropolitan
Police to investigate the case and submit a report on July 23.
The defendant in the case is Rafiqul Haider, 58, chief research officer
(Forest Resources Wing) of Bangladesh Forest Research Institute (BFRI).