Barisal city polls: 7 mayoral candidates get symbols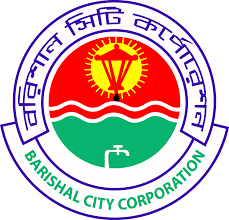 BARISHAL, May 26, 2023 (BSS) - Symbols have been allocated among the seven
mayoral candidates for the upcoming Barishal City Corporation election.
Returning Officer Humayun Kabir distributed the symbols at the regional
election officer's office at Natullabad in the city this morning.
In the upcoming polls, Awami League (AL) supported 'boat' symbol was given to
candidate Abul Khair Abdullah.
The rest of the mayoral candidates and their earned symbols are: Jatiya
Party's Iqbal Hossain Taposh (plough), Islami Andolan Bangladesh's Mufti Syed
Mohammad Faizul Karim (hand fan), Zaker Party's Mizanur Rahman Bachchu (rose
flower), independent candidate Kamrul Ahsan Rupom (table clock), Asaduzzaman
(elephant) and Ali Hossain Howlader (deer).
Besides, symbols have also been allocated among 116 councilor candidates of
30 wards in the city and 42 women candidates for the 10 reserved councilor
posts.
The city polls will be held on June 12.