Nazrul's birth celebration begins in Mymensingh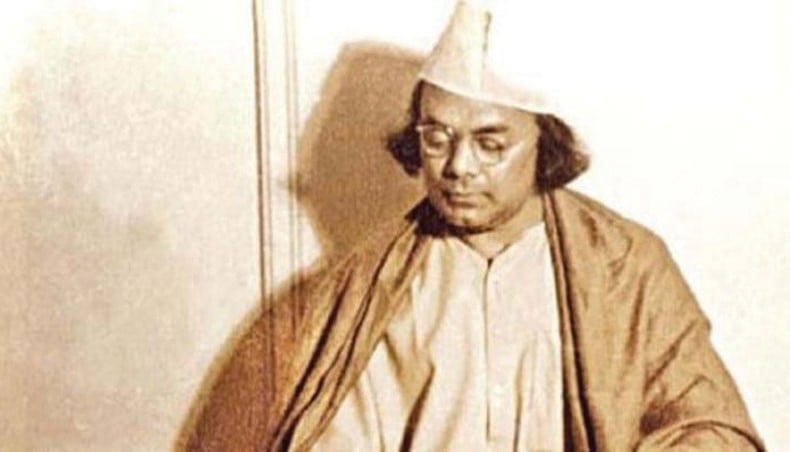 MYMENSING, May 24, 2023 (BSS) - A two-day programme celebrating the 124th
birth anniversary of National Poet Kazi Nazrul Islam began at Jatiya Kabi
Kazi Nazrul Islam University (JKKNIU) in Trishal here today.
The celebration marked 51st anniversary of his return in Bangladesh arranging a programme titled: "Poet Nazrul in Bangabandhu's Bangladesh" at Gahi Shammer Gaan Mancha in Trishal.
State Minister for Cultural Affairs K M Khalid addressed the function as the chief guest with Vice-Chancellor (VC) of JKKNIU Professor Soumitra Sekhar Dey in the chair.
Register of the university Dr Md Humayun Kabir moderated the programme.
K M Khalid said Bangabandhu Sheikh Mujibur Rahman brought rebel Poet Kazi
Nazrul Islam to Bangladesh from West Bengal on May 24 in 1972 and honoured as the national poet in the country.
VC of Bangabandhu Sheikh Mujib Medical University (BSMMU) Dr Md. Sharfuddin
Ahmed said Nazrul Islam was a rebel poet and Bangabandhu was a poet of
politics while speaking as a special guest in the function.
Khilkhil Kazi was present, among others, in the function. She said it was
time to re-present Nazrul Islam abroad by translating his poems.
Prof Soumitra Sekhar Dey declared Nazrul Padak-2023 in the programme.