Independence and National Day celebrated in Panchagarh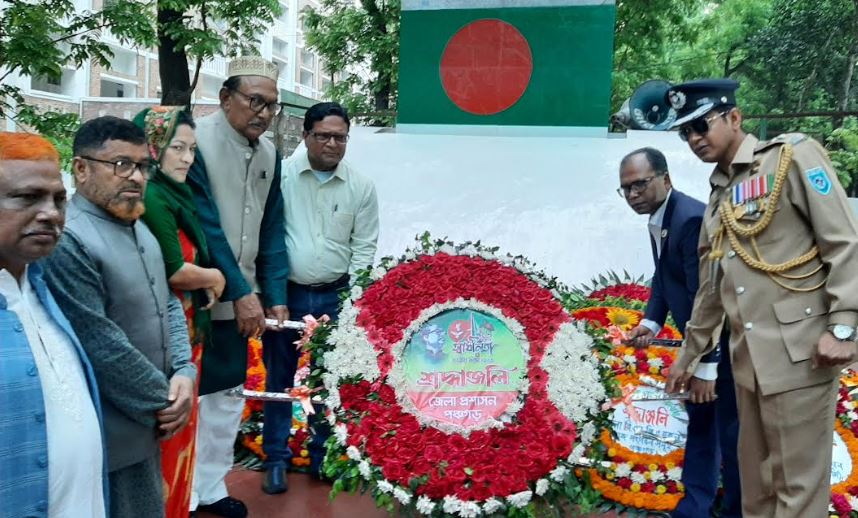 PANCHAGARH, March 26, 2023 (BSS) - The Independence and National Day was celebrated in the district today in a befitting manner.
District Administration celebrated the great day through daylong
programmes. The celebrations began with heralding 31-gun salute in the early morning besides hoisting of national flags atop all government and non-government offices.
On the occasion, Lawmaker from Panchagarh-1 constituency Md Mojaharul Huque Prodhan, Deputy Commissioner (DC) Md, Johurul Islam, Police Super SM Sirajul Huda, Zilla Parishad Chairman Abdul Hannan Sheikh, Sadar Upazila Chairman Amirul Islam, Municipality Mayor Zakia Katun, District Awami League General Secretary Anwar Sadat Samrat placed floral wreaths on the Monument of Freedom Fighters in front of the DC office here.
Besides, Freedom Fighters, high officials of government and non-government organisations, different political, social and cultural bodies, various educational institutions along with their teacher and students placed floral wreaths on the monument since the dawn.
Later, special prayers were offered seeking divine blessings for
peace and progress of the nation.