3 jailed for life over drug trading in Cox's Bazar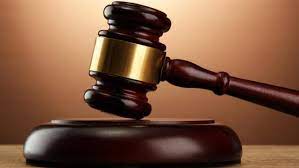 COX'S BAZAR, March 16, 2023 (BSS) - A court here today sentenced three drug peddlers to life-term imprisonment in a case filed in 2021.
District and Sessions Judge Mohammad Ismail handed down the verdict to Johurul Islam Faruk, hailed from Cox's Bazar municipality area, his father-in-law Abul Kalam, and one Nurul Amin Babu.
According to the prosecution, police arrested four people with 14 lakh pieces of yaba tablets from the Khurushkul-Chowfaldandi area under Sadar Upazila on February 9, 2021.
Following the recovery, Detective Branch of police filed a case accusing four people next day. On June 3 in the year, police pressed the charge sheet.
The court also fined each convict Tk 5 lakh apart from acquitting an accused.