8 women-friendly toilets to be established in Rajshahi city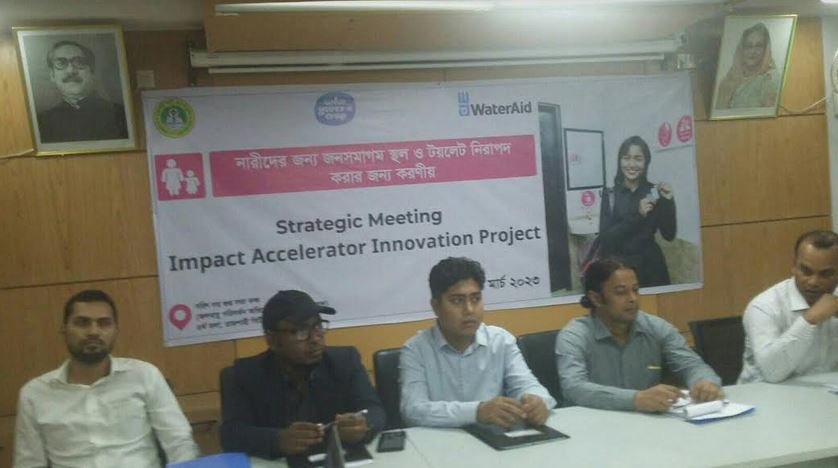 RAJSHAHI, March 16, 2023 (BSS) - Eight women-friendly public toilets will be set up in Rajshahi City aimed at making the toilets in public places safe for women together with improving their health and hygiene.
In the preliminary stage, one toilet in the Rajshahi City Corporation (RCC), two in mosques, two in restaurants and one each in school and Rajshahi New Market will be transformed into women-friendly.
The infrastructural improvement will be executed with intervention of the 'Impact Accelerator Innovation' Project to be implemented by WaterAid Bangladesh supported by the "Who Gives a Crap". RCC will extend its overall support to implement the project successfully.
These were revealed in a strategic meeting of the project held at the City Bhaban conference hall here this afternoon.
With RCC Secretary Mosiur Rahman in the chair, the meeting was addressed, among others, by Chief Engineer of the RCC Nur Islam, Chief Revenue Officer Abu Saleh Nur-E-Sayeed and Chief Community Development Officer Azizur Rahman.
Babul Bala, Programme Manager of the WaterAid Bangladesh, portrayed the aims, objectives and implementation strategy of the project during his multimedia presentation.
He said the project is intended to improve women-friendly sanitation systems through coordination with the institutions concerned in the selected areas led by the RCC.
Particularly, emphasis will be given on improving sanitation system in restaurants, educational institutions, shopping centre, offices and mosques after situation analysis.
The meeting was also told that separate toilets will be set up for the men and women and services will be delivered by women attendants.
Security will be ensured through close circuit cameras and there will be special arrangements for the persons with disabilities.
Apart from this, there will be provisions of safe drinking water, breastfeeding corner and hand washing in the public toilets.