Over 3.74-cr Covid-19 jabs administered in Rangpur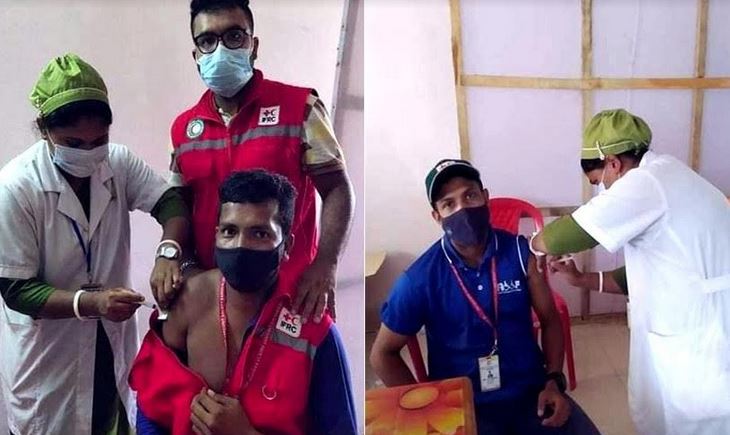 RANGPUR, Feb 7, 2023 (BSS) -The number of administered Covid-19 jabs rose to 3.74 crore in Rangpur division with the inoculation of more 54,193 doses as the first, second, booster and fourth doses today.

"Among them, 54,193 Covid-19 jabs were administered today, 2,747 jabs were inoculated as the first, 36,868 as the second, 2,749 as the booster doses and 11,829 jabs as the fourth doses," Divisional Director (Health) Dr. ABM Abu Hanif said.

So far, a total of 1,57,30,931 people got the first doses of Covid-19 jabs, and of them, 1,45,56,036 got the second doses, 69,31,449 got the booster doses and 2,43,894 got the fourth doses of the jabs.

Meanwhile, the total number of Covid-19 patients remained steady at 64,955 as no fresh Covid-19 case was diagnosed after testing 16 new samples on Monday.

The number of recovered Covid-19 patients remained steady at 63,662 as no more patients healed during the last 24 hours ending at 4 pm today in the division.

"Besides, the number of casualties remained steady at 1,293 as no new death was reported from the division during the last 24 hours," Dr. Hanif said.