Mobile court gives imprisonment to four sand traders in Fulchhari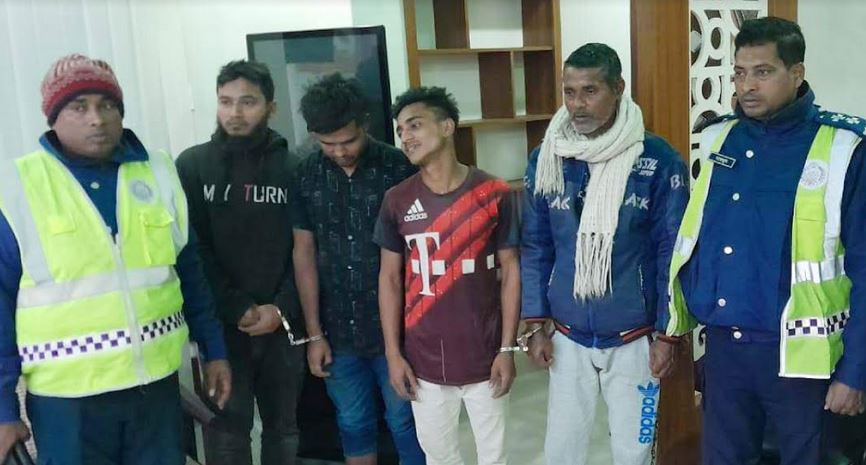 GAIBANDHA, Feb 05, 2023 (BSS) - A mobile court has awarded imprisonment for different terms to four sand traders on charge of extracting sand illegally from the riverbed of Brahmaputra at Balashighat point under Fulchhari Upazila here yesterday.
The court also seized a truck that was taken there for carrying sand from the spot.
The convicts are-Robayet Al Muhit (25), Shafiqul Islam (48), Mashiur Rahman (22) and Monnaf Mia (18).
Sources said, the accused had been extracting sand from the river illegally for long time and selling the sand to the people of the district.

Due to continuous extraction of sand from the river, the river bank became vulnerable and it would be eroded in the coming flood season.
Realizing the risk of loss, the locals informed the upazila administration to take lawful action against the offenders.
In response, the mobile court led by Upazila Nirbahi Officer and first class executive magistrate M Anisur Rahman along with the police forces conducted a drive at the point and seized the drum truck while the accused were extracting sand from the point.
Later, the mobile court gave the accused imprisonment for different terms.