Saraswati Puja celebrated in Ctg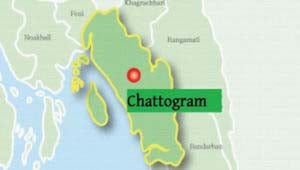 CHATTOGRAM, Jan 26, 2023 (BSS) - Members of the Hindu community today celebrated Saraswati Puja in the city offering worship to the goddess and seeking blessings for knowledge and wisdom.
Different religious, professional and social-cultural organisations organised Bani Archana, discussion meetings, distribution of Prashads, cultural functions and illuminations at temples, educational institutions and other makeshift places for worshipping the goddess.

Hillol Sen Uzzal, General Secretary of Mahanagar Puja Udjapon Parishad, said Saraswati Puja is being held at 11 pavilions in JM Sen Hall grounds.
Chattogram Metropolitan and District police control room sources and Hindu community leaders told BSS that the festival was celebrated in the city and district in a peaceful manner.

On the occasion, a large number of devotees converged on the J M Sen Hall premises, the traditional venue of different religious functions of the Hindu community, and offered worship to the goddess Saraswati seeking blessing for knowledge and astuteness.

Hillul Sen Uzzal said Bani Archanas was held at Chattogram University, City University College, Chattogram Government College, Hazi Mohammad Mohsin College and a number of educational institutions.

Other programmes include drawing competitions for children, blood donations, prayers, prize distribution and cultural functions.