Saraswati Puja celebrated in Gopalganj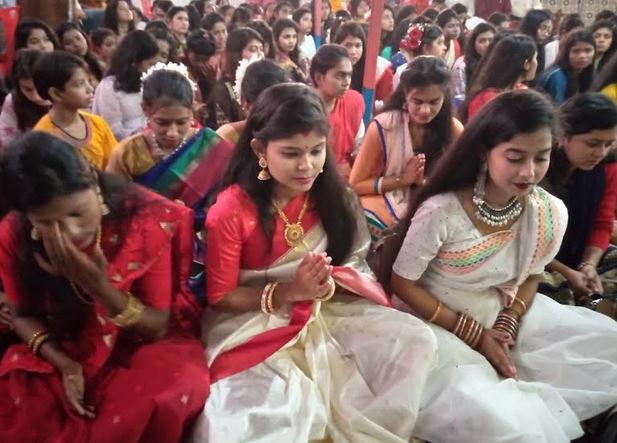 GOPALGANJ, Jan 26, 2023 (BSS) - People of the Hindu community of the district celebrated the Saraswati Puja with the spirit of pursuing education and knowledge, traditional gaiety and due religious fervour today.
Puja mandaps, mandirs and educational institutions have been colourfully decorated as hundreds of devotees seek blessings since morning from the `Devi Saraswati', the Goddess of knowledge.
The devotees, especially the students attired in colourful dresses, offered special prayers and observed fasting as per the ritual of the festival to seek knowledge from the Goddess Saraswati.
Swaraswati Puja was celebrated at different mandaps, mandirs, houses and many other places in the district.
On this occasion, most of the educational institutions of the district town constructing puja Mandaps placed the books and educational items on the foot of the idol of Saraswati to get her blessing in educational life.
The celebration also included offering of Devi Aradhana, Pushpanjoli, and distributed prasad among the devotees at the end of puja.