BB urges people to refrain from virtual currency transactions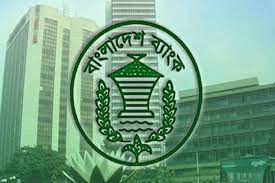 DHAKA, July 29, 2021 (BSS) - Bangladesh Bank (BB) has asked the people to refrain from risky virtual currency transactions.
Bangladesh Bank has issued a notification in this regard today.
Bangladesh Bank issued the notification to clarify its position after the media reported on the opinion of Bangladesh Bank sent to CID regarding bitcoin or other virtual currencies , said a press release.
The notification said, BB has recently come across a report on virtual currency published in some newspapers. Parts of the opinion sent by letter from Bangladesh Bank for the confidential use of the investigating officer of a particular case have been fragmented in some newspapers.
In this regard, on December 24, 2017, BB issued a warning notice in the media and on the website of Bangladesh Bank to refrain from trading in virtual currencies for the purpose of public awareness.
In this context, it is being reiterated to the public that Bangladesh Bank does not allow any virtual currency or cryptocurrency.
All individuals and entities are again being requested to refrain from engaging in any kind of virtual currency transaction or assisting in such activities and publicity to avoid possible financial and legal risks.