New ADB CPS (2021-2025) for Bangladesh lunched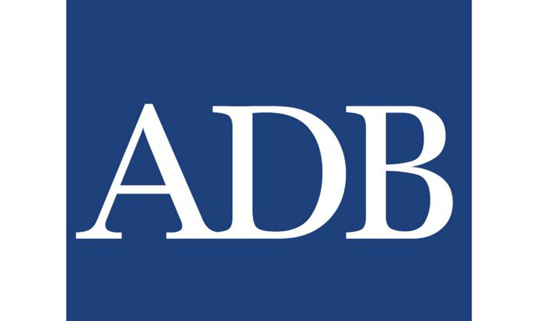 DHAKA, Oct 4, 2021 (BSS) - The new Asian Development Bank (ADB) Country Partnership Strategy (CPS) for Bangladesh for the 2021-2025 period was launched today under which the lending agency would enhance its support up to $12 billion to Bangladesh during this timeframe.
Finance Minister AHM Mustafa Kamal and ADB Country Director Manmohan Parkash launched the CPS for Bangladesh at a city hotel today.
The CPS for 2021-2025 aims to boost competitiveness, employment, and private sector development; promote green growth and climate resilience; and strengthen human capital and social protection.
Finance Division Senior Secretary Abdur Rouf Talukder, ADB Alternate Governor and Secretary for Economic Relations Division (ADB) Fatima Yasmin, Alternate Executive Director representing Bangladesh at ADB Azizul Alam, and ADB Country Director designate Edimon Ginting, among others, attended the event, said a press release.
Speaking on the occasion, the Finance Minister thanked the outgoing ADB country director Manmohan Parkash for the support and goodwill he has shown over the years.
"During his tenure the relationship between Bangladesh and ADB has reached to a new height. He is physically leaving us, but virtually will always stay with us as he touched our hearts and minds," he added.
Kamal also welcomed the designate Country Director of the Asian Development Bank (ADB) Edimon Ginting as a new friend adding, "Edimon is a new member of our team. I want to assure him that he will get all kinds of cooperation from us. And we hope that he too will become our true friend by involving himself in the development journey of Bangladesh."
"The new CPS reinforces the strong partnership between Bangladesh and ADB. It puts forward a collaborative, futuristic, and transformational framework for development of Bangladesh," said Manmohan Parkash.
"It reflects ADB's commitment to accelerate the ongoing growth and development of Bangladesh through timely, efficient, and high-quality assistance combining knowledge, finance, and partnerships. We are looking at expanding our private sector operations in the country," Parkash added.
The ADB Country Director also said their aim is to help Bangladesh realize its aspirations of becoming an upper middle-income country by 2031, and a developed country by 2041 by promoting modern technologies, stimulating inclusive and sustainable growth, and investing in its people and their welfare, especially women, for shared prosperity.
The CPS for 2021-2025 will support rapid socioeconomic recovery from the COVID-19 pandemic. ADB will further expand its private sector operations in Bangladesh and continue to leverage a high level of cofinancing with other development partners.
The CPS also envisages enhancing ADB operations to support climate change adaptation and mitigation, and disaster risk management to address the country's high vulnerability to climate events and other natural disasters, in line with the Paris Agreement.
A holistic approach to integrate climate change will be applied to all operations, while expanding programs to directly address climate change impacts through integrated management of water, river, and coastal areas. During the CPS implementation period, ADB will increase its lending operations to $10 billion-$12 billion.
The new CPS will continue the efforts to reduce poverty in addition to implementing specific programs to reduce inequality, strengthen social protection, promote more equitable rural and regional development, and mobilizing investments in low-cost housing and basic services. Special attention will be provided to improve health and education.
In the next 5 years, Bangladesh aims to reduce poverty from 20.5 percent to 15.6 percent and extreme poverty from 10.5 percent to 7.4 percent of its population.
The new ADB strategy was prepared in close coordination with the government to support the implementation of its Eighth Five-Year Plan, which aims to address the need for higher resource mobilization, diversification of manufacturing and exports, and sustainable urbanization.
Following the onset of the COVID-19 pandemic in early 2020, ADB has adjusted its program priorities to help Bangladesh overcome the COVID-19 pandemic and challenges related to health and social protection, food security, skills development, rural development, water and sanitation, and the finance sector, among others.
The release said that ADB has supported Bangladesh's response against the COVID-19 pandemic with a $940 million loan for vaccine procurement under the Asia Pacific Vaccine Access Facility and other initiatives.
A $250 million subprogram-1 of the $500 million Sustainable Economic Recovery Program, approved on 24 September 2021, will support Bangladesh's economic recovery following COVID-19 pandemic.
A $250 million loan approved in June 2021 is strengthening social protection and resilience programs.
Earlier in 2020, over $651 million in loans and grants were provided to manage the immediate health and socio-economic impacts of the pandemic.