Humayun urges investors to set up factories for manufacturing vehicles in Bangladesh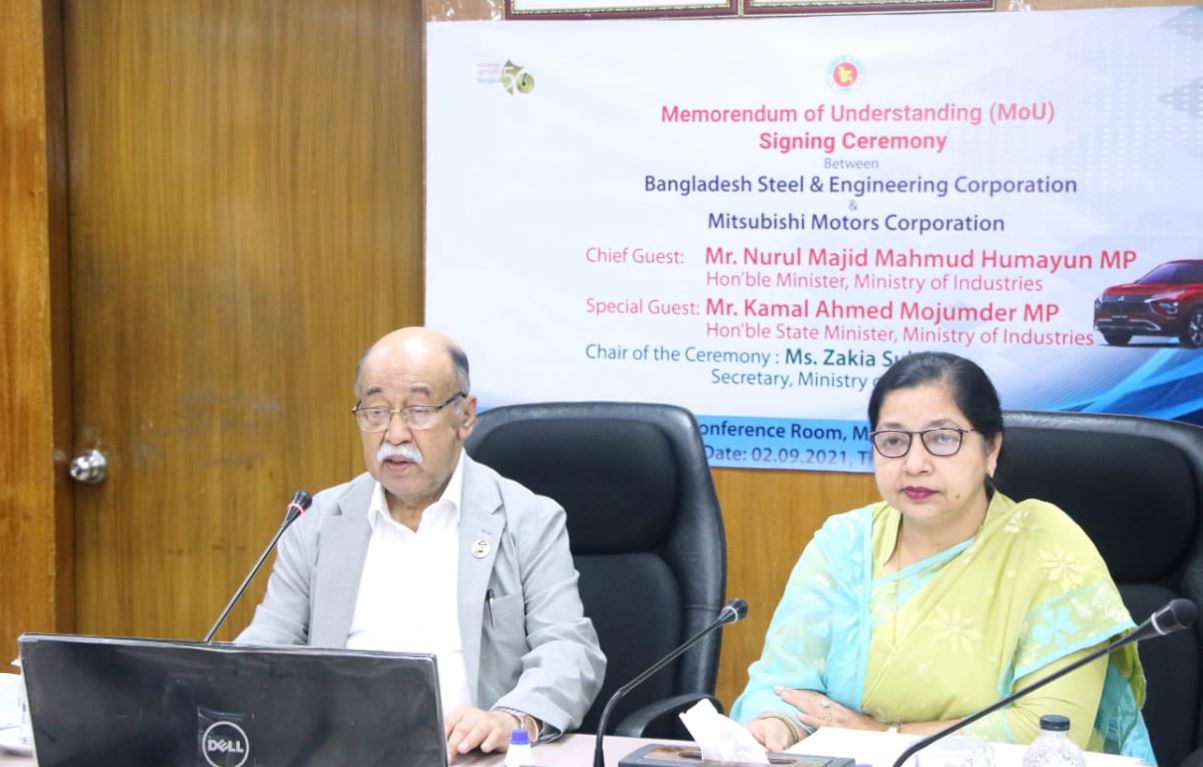 DHAKA, Sept 2, 2021 (BSS) - Industries Minister Nurul Majid Mahmud Humayun today urged domestic and foreign investors to set up factories for manufacturing vehicles and parts in Bangladesh.
"For industrialization in the country, we are providing all kinds of assistance to foreign investors to facilitate industrial investment. In order to increase the production and export of the products produced in the country, our government has been providing all kinds of cooperation, including industrial policy assistance," he said.
The minister was speaking at a memorandum of understanding (MoU) signing ceremony between Bangladesh Steel and Engineering Corporation (BSEC) and Mitsubishi Motor Corporation (MMC) of Japan at the ministry's conference room in the city, said a press release.
BSEC Chairman Shahidul Haque Bhuiyan and Mitsubishi Motor Corporation Europe, Middle East, Africa and South Asia General Manager Kurahashi Masatsugu signed the MoU on behalf of their respective organizations.
State Minister for Industries Kamal Ahmed Mojumder was present at the function as special guest while Industries Secretary Zakia Sultana presided over it.
Among others, Japanese Ambassador in Dhaka Ito Naoki was present on the occasion.
The MoU has been signed between BSEC and Mitsubishi Motor Corporation to determine the way to set up a joint venture factory based on a study and discussion on the possibility of setting up a joint venture company to manufacture Mitsubishi brand cars in Bangladesh by 2025.
Expressing hope for the launch of "Bangla Car" brand by 2025, the industries minister said, "Our government is working relentlessly for industrialization and development of industry to take the country to the highest or greater stage of development."
He further said that in the midst of this lockdown of Corona epidemic, industrial factories were kept in operation under special arrangements as per the instructions of the Prime Minister.